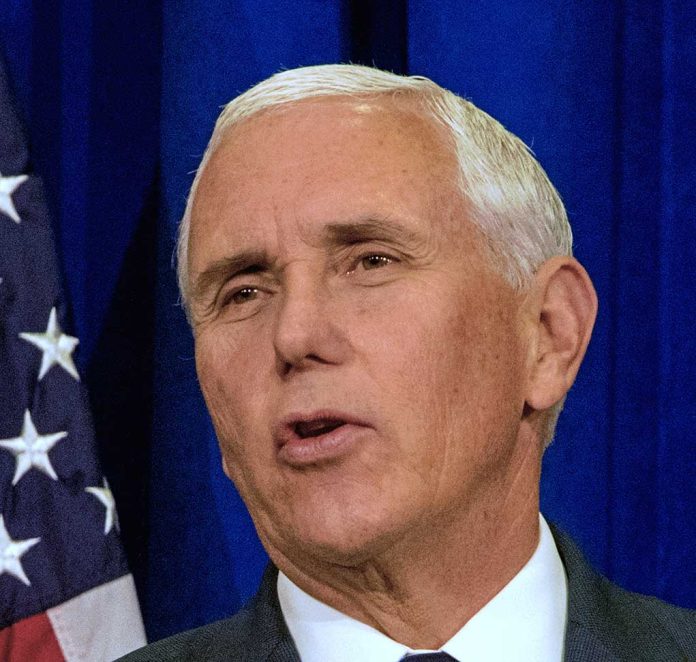 Mike Pence To Reveal Details About Mitt Romney In New Book
(RepublicanJournal.org) – Then-Vice President Mike Pence was one of the central figures in the story that unfolded in the weeks following the controversial presidential election of 2020. Despite pressure from then-President Donald Trump to refuse to certify the results of the vote, Pence confirmed the reported results and allowed for the inauguration of President Joe Biden. Now, he has shared insights into the event and other elements of his time in the Trump administration in a new book.
Published by Simon & Schuster, "So Help Me God" covers how the relationship between Trump and Pence began as a strong bond but disintegrated after the 2020 election. It describes how the former vice president faced threats and abuse from Trump supporters, such as when a crowd chanted, "Hang Mike Pence!" at the Capitol Building on January 6, 2021.
In a new memoir titled "So Help Me God," released Tuesday, @Mike_Pence reflects on his decision to certify the results of the 2020 presidential election and how he felt during the Jan. 6, 2021 attack on the Capitol Building. | By @WJoshLee https://t.co/3vzEaYhFN9

— Deseret Magazine (@deseretmagazine) November 15, 2022
The book also delves into the relationship between the former president and Senator Mitt Romney (R-UT). Pence was a fan of Romney's and organized a meeting between him and Trump to discuss the potential appointment of the Utah senator as US secretary of state. Though Romney didn't get the job, Pence's book states Trump seriously considered him as a candidate. Romney has since become one of Trump's firmest critics in Washington, DC.
Copyright 2022, RepublicanJournal.org