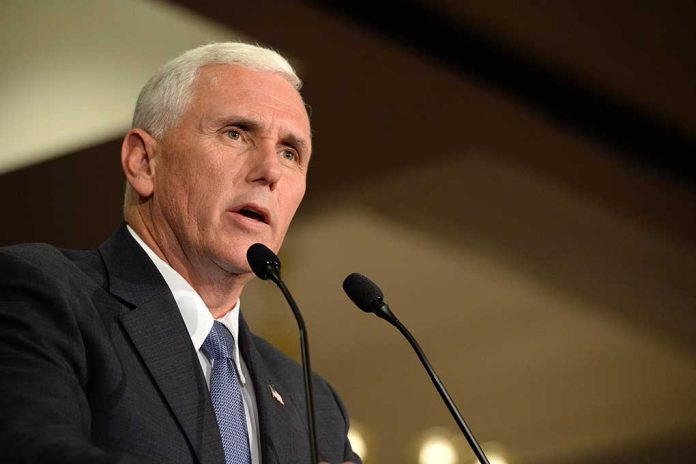 Mike Pence's Prayer Has Been Answered – And It's About Time!
(RepublicanJournal.org) – Former Vice President Mike Pence makes no bones about his stance on the Supreme Court's leaked majority draft opinion on Roe v. Wade. In an interview with Fox News, the former second-in-command said the potential final ruling of the leaked draft would be a prayer come true for him. Pence, a devout Christian and staunch believer in state's rights, has always been pro-life.
Pence: 'Literally my prayer' to see leaked Alito draft opinion become final abortion ruling | Fox News https://t.co/VYAsxW0Yw1

— Mike Pence (@Mike_Pence) May 11, 2022
Pence believes the issue is far too politicized and would love to see the entire thing passed along to the states and their elected officials. He mentioned that the Democrat Party of the 90s, when Bill Clinton said abortion should be legal and safe but also rare, is a thing of the past.
The Indiana Republican believes protests outside of justices' homes and vandalism, undenounced by President Joe Biden, violate federal law. He is of the opinion that the attacks on pro-life organizations since the leaking of the draft are disgusting acts of political intimidation.
Pence also addressed the senate race in Pennsylvania and concerns that former President Donald Trump's endorsed candidate, Dr. Mehmet Oz, isn't doing so well. He reminded Fox about the sweeps in Ohio and stated that the policies of the Trump-Pence administration would look better to Americans every day.
Copyright 2022, RepublicanJournal.org