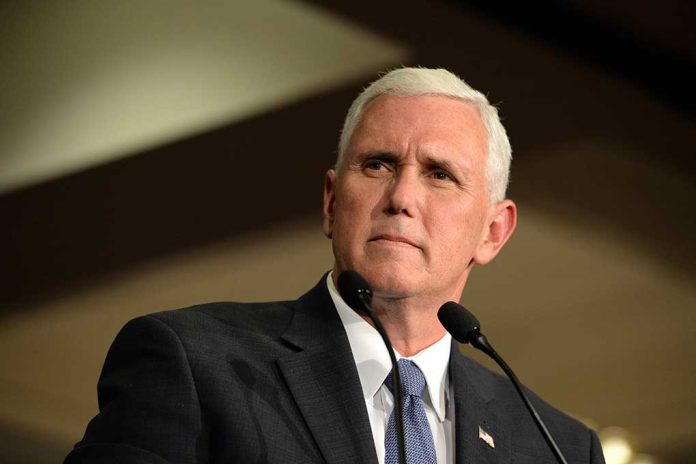 Mike Pence's TRUE INTENTIONS Exposed – Trump Operative Tells What He Wants
(RepublicanJournal.org) – Former Vice President Mike Pence is somewhat of a divisive figure in conservative circles nowadays. Pence, who served as Indiana's governor before becoming former President Donald Trump's right-hand man, sided against the 45th president in the dispute over alleged election fraud following the presidential election of 2020. According to a Trump representative, Pence is now fighting a losing battle to stay relevant.
In a statement quoted by the New York Times, Trump spokesman Taylor Budowich said Mike Pence's efforts to promote a gubernatorial candidate in Georgia were an attempt to "chase his lost relevance." Pence has backed incumbent Gov. Brian Kemp (R) in the race. Trump, on the other hand, backed former Senator David Perdue (R), who currently trails Kemp by a wide margin, according to a recent Fox News poll.
"Now, desperate to chase his lost relevance, Pence is parachuting into races, hoping someone is paying attention," Budowich said. https://t.co/Z7pUJLT9lw

— The Hill (@thehill) May 23, 2022
Budowich noted that former President Trump is "82-3" in terms of successful endorsements. He accused Pence of "parachuting" into races in hopes that someone will notice him ahead of a possible bid for the 2024 Republican presidential nomination.
Are these criticisms of the former vice president fair, or should conservatives start considering him as a viable alternative to Donald Trump as the next presidential election looms?
Copyright 2022, RepublicanJournal.org