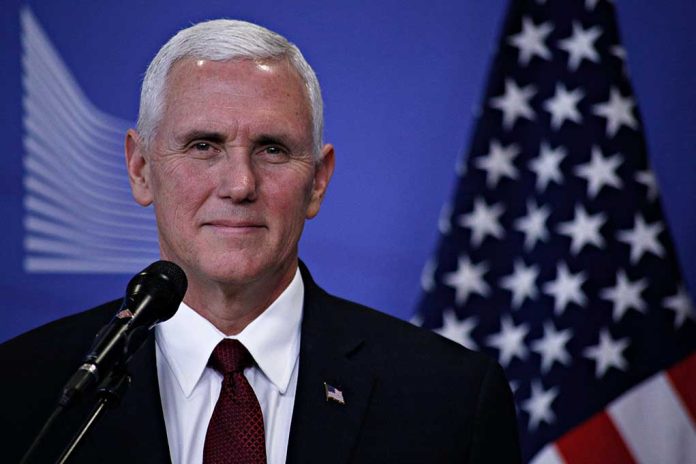 Pence DEFENDS Trump With Surprising Statement – It's About Time!
(RepublicanJournal.org) – During a speech on May 4, President Joe Biden attacked the Make America Great Again (MAGA) crowd, calling its people extreme and indicating their ideas lack decency. Former Vice President Mike Pence reacted to the president's words by stating the only reason he is attacking the MAGA movement is because his administration is failing.
Pence completely defied Biden's disgraceful accusations against Trump supporters. https://t.co/XVUtRJnwRm

— The Western Journal (@WestJournalism) May 9, 2022
During an interview with Fox News, Pence said the US leader "sounds desperate," and all people need to do to confirm that is to look at his approval ratings. The Republican stated the American people are unhappy with Biden's policies here and overseas, and smearing about 74 million people will do nothing to help the United States or his standing. Pence believes that by tearing down the MAGA believers, Biden's words will have an inspirational effect on the movement.
The former vice president said the people will share how they feel about the issues through their votes in the upcoming midterm elections.
Pence's speech is a bit surprising considering his MAGA criticisms following the events of January 6, 2021 at the Capitol. Not only was he critical of the movement, but he was also a target of the unhappy crowd that day. It seems Pence may now be coming around to aligning more with those who support former President Donald Trump and his followers.
Copyright 2022, RepublicanJournal.org