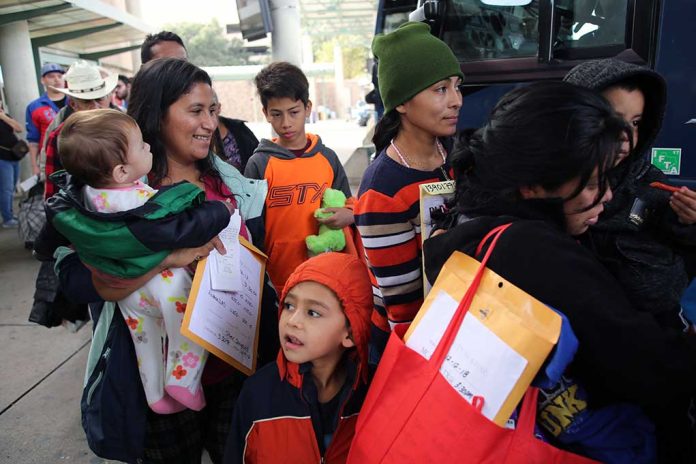 Illegals Get LUXURY Treatment — Americans? Not So Much
(RepublicanJournal.org) – On August 21, the New York City hospital system held an event for immigrants Texas Governor Greg Abbott had sent to the Big Apple. The illegal guests received free temporary healthcare, food, school supplies, shelter, and all the creature comforts, while New Yorkers struggled on their own. Not only are prices outrageous for basic items like sustenance and housing, but locals also have to contend with the rising crime rates that plague the city.
This inequity begs the question: is the government going to such extremes to feed, clothe, and house its own people?
While New York Burns Migrants Get Free Phones, Food, Supplies and Healthcare https://t.co/Fwc6Z36bta

— World News Guru (@worldnews_guru) August 22, 2022
Abbott's reasoning for sending migrants away from Texas to sanctuary cities like NYC and Washington, DC was to give their leaders a taste of the tangible costs of the immigration crisis. He doesn't feel Texans should have to bear the brunt of the obligation to take care of these people as they await processing. Since April, the outspoken governor has bussed out thousands to lessen the burden on The Lone Star State.
Clearly, New York has little option but to take care of the migrants it receives. However, is holding a free event taking the matter too far? Considering New Yorkers' tax dollars support the hospital system, social services, and the library — which all participated in the move — shouldn't the state's actual citizens at least have a say in the matter?
Copyright 2022, RepublicanJournal.org