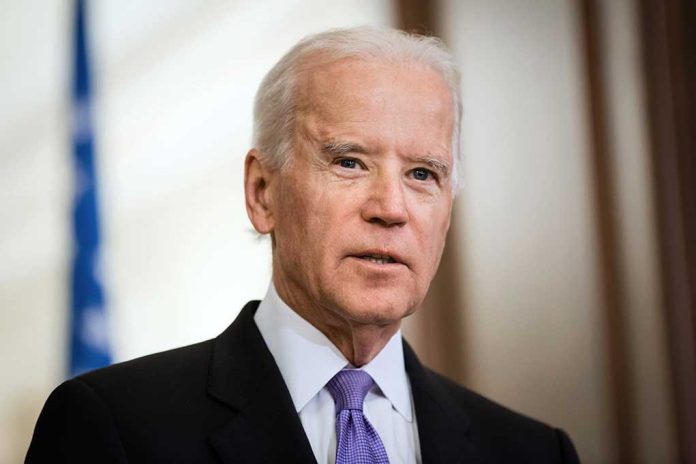 Report Shows DAMNING Evidence Against Joe Biden
(RepublicanJournal.org) – According to data from the Department of Homeland Security (DHS) reported by the Washington Free Beacon, former President Donald Trump transferred 13,213 illegal immigrants to authorities for prosecution during his last year in office. In 2021, President Joe Biden and his administration only sent 2,896 — a drop of about 80%. The number comes as an especially big shock considering two million migrants attempted to cross the border that year.
A member of senior personnel with the DHS said the current US leader's lack of control at the southern crossing is causing the worst of the worst to enter the United States.
Biden Halts Prosecutions for Most Illegal Border Crossings https://t.co/tbkvfeAacc

— Senator John Cornyn (@JohnCornyn) July 19, 2022
Some say the drop may be due to the institution of Title 42, which allowed for swift deportations of people to their countries of origin to await processing by border security officials.
However, Trump enacted the measure at the start of the COVID-19 pandemic in 2020, which doesn't explain the more than 20,000 migrants transferred for legal prosecution in 2019. In addition, the Supreme Court only recently allowed Biden to end the measure in April of this year. Obviously, that fact would not have any effect on 2021 numbers.
How do you think the Biden administration is handling the issue of immigration? Why do you think the 2021 prosecution numbers are so low?
Copyright 2022, RepublicanJournal.org