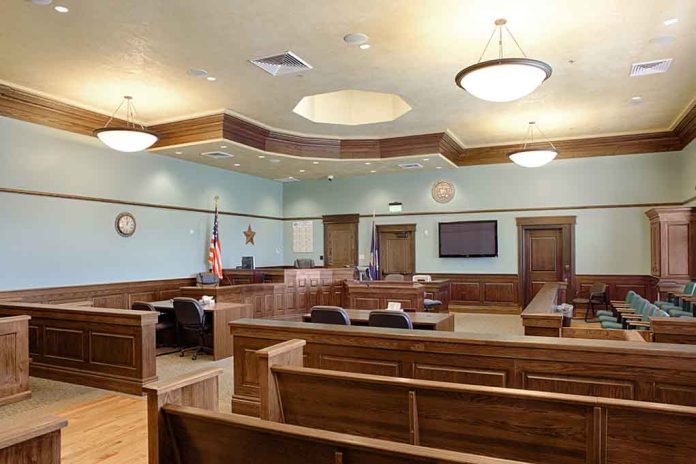 Democrat Exposed by Former Prosecutor for Letting Abusers Off Easy
(RepublicanJournal.org) – Representative Jennifer Wexton (D-VA) is looking to keep her seat in the lower chamber of Congress. The Democrat has built her campaign on claims she's a defender of women, adding she's fought for domestic violence survivors. However, court records and a former prosecutor might expose Wexton as a fraud just days before the midterms.
From my time as a prosecutor to reauthorizing #VAWA in Congress, I've spent my career fighting for survivors of domestic violence.

I'm proud to have delivered lifesaving support for women in need and kept our community safer by holding abusers accountable.#VA10 pic.twitter.com/D6fQLQgaIs

— Jennifer Wexton (@JenniferWexton) September 26, 2022
The Washington Free Beacon recently obtained court documents that show Wexton was lenient when it came to punishing rapists during her time as the Loudoun County Prosecutor. In one case, illegal immigrant Walter Hernandez kidnapped and forced a 19-year-old girl into the woods, where he proceeded to rape her. The judge presiding over the case asserted the evidence against him was strong, yet Wexton only charged him with battery. He spent four months in jail.
In another case, Samuel Flores abducted a woman from her workplace and raped her four times throughout the night, once in his car and three times in his home. Wexton let him off easy as well, allowing him to plead guilty to one charge of battery and serve less than two months in prison. Andrew Kersey, who served as the Fairfax County Prosecutor around the same time Wexton was a county prosecutor, told the Beacon the Democrat's plea agreements were unusually lenient.
Democratic Rep. Jennifer Wexton says she's worked tirelessly in Congress as a defender of abused women.

As a county prosecutor, she let rapists walk free.

Via @jchristenson_ https://t.co/1CPegpnVn7

— Washington Free Beacon (@FreeBeacon) November 1, 2022
Wexton also endorsed Buta Biberaj, the Democratic Loudoun County Prosecutor, counter to the representative's claims she was for a safer community in 2019. Biberaj repeatedly made decisions that threatened the public's safety including hiring a registered offender and releasing a murder suspect from custody on accident.
More than two-thirds of voters have claimed crime as an important issue in the midterms, so the situation could spell disaster for Wexton, who's hoping to defend her seat against Republican contender, Hung Cao. Despite FiveThirtyEight showing Wexton being the clear favorite, the site also noted an OnMessage poll has the Democrat only leading by two points. Could the recent exposure cause her to lose the lead and subsequently the election?
Copyright 2022, RepublicanJournal.org