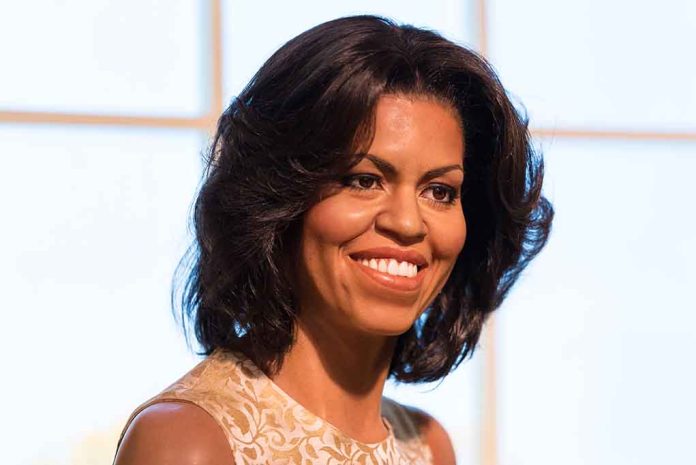 (RepublicanJournal.org) – We're well over two years away from the next presidential election, but there's no point pretending the race isn't already underway. Still, Democrats appear shockingly unsure of who they plan to nominate in 2024. One unexpected name entered the fray this week.
On Thursday, February 3, The Hill published an opinion piece by Myra Adams on the current state of affairs in terms of the 2024 presidential race. Adams speculated that former First Lady Michelle Obama might stand an outside chance of getting the DNC's nomination. Adams highlighted the advanced years of President Joe Biden and the deep-seated unpopularity of Vice President Kamala Harris in reaching this conclusion.
Michelle Obama: Democrats' 2024 'break glass in case of emergency' candidate https://t.co/oThh3XWtvd

Via @MyraKadams

— TheHillOpinion (@TheHillOpinion) February 3, 2022
The columnist conceded that the DNC is not openly discussing Obama's appointment as a strategy. However, she suggested that might change as a result of Michelle's fame, charisma, and respected position within the party.
Democrats reportedly feel Mrs. Obama could help Congressional candidates on the campaign trail if running for the White House. She's also free of scandal and popular in the media, making her a significant fundraising asset.
Ironically, the struggle for the GOP candidacy is a lot more one-sided. Even though he wouldn't be the incumbent in 2024, former President Donald Trump appears to have an iron grip on the Republican race at this time.
There's still a lot to play for on both sides of the political aisle. What is your opinion? Does Michelle Obama have what it takes to gain a presidential nomination?
Copyright 2022, RepublicanJournal.org