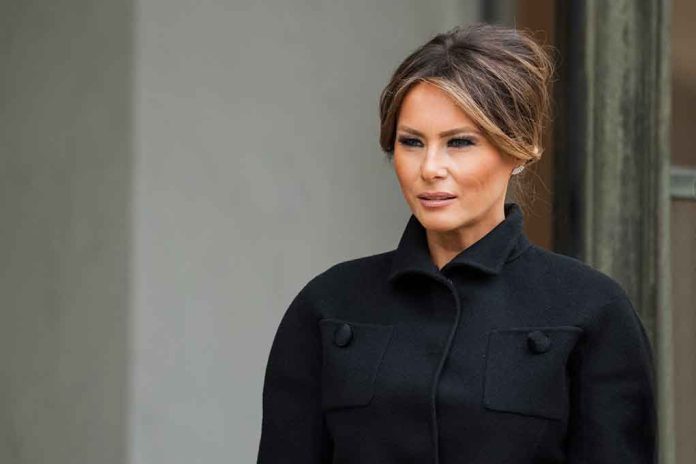 Melania Trump TRAGEDY – FBI Compromised Her?
(RepublicanJournal.org) – Last month, FBI agents arrived at the Mar-a-Lago home of former President Donald Trump and conducted a surprise raid that has since sent shockwaves through the worlds of politics and media. Many news stories have centered around alleged classified documents agents took from the property. Now, new revelations have emerged about searches the operatives conducted on the intimate personal property of former First Lady Melania Trump.
According to an exclusive report from Radar, Melania Trump bought a full new wardrobe of clothes after the search. She said she didn't feel comfortable wearing items the FBI agents had touched. The article references a statement from a close friend of Mrs. Trump. That individual stated the former first lady is fiercely private and afraid of germs, and that she doesn't allow anyone into her bedroom ordinarily, not even her husband.
Melania Bought New Wardrobe After FBI 'Contaminated' Her Clothes in Raid https://t.co/t2ZYRPHud6

— Benny Johnson (@bennyjohnson) September 3, 2022
The operatives carrying out the search also entered the bedroom of Barron Trump, the 16-year-old son of Donald and Melania, according to allegations from the former president. Officers allegedly engaged in an extensive search of the teenager's personal belongings as well.
Was the FBI justified in ordering a search of the private bedrooms of Barron and Melania Trump, or was the move overreach by the agency?
Copyright 2022, RepublicanJournal.org