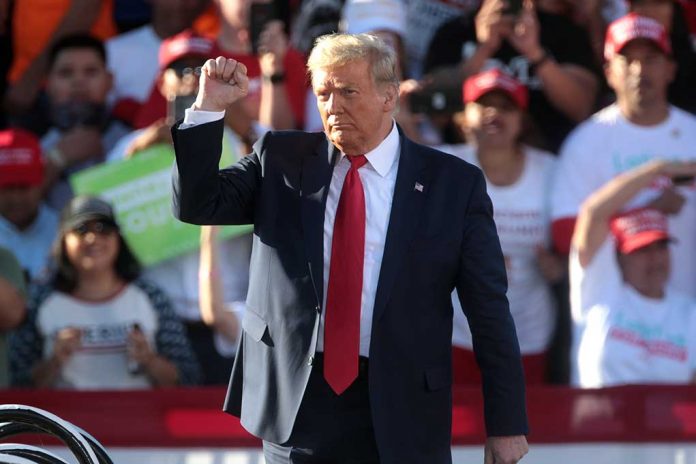 (RepublicanJournal.org) – One reason for former President Donald Trump's political successes is his skill at addressing rallies. Unlike the man who took his place in the White House, Trump is a captivating speaker who doesn't lose his nerve in front of thousands of people.
Therefore, Conservatives were happy to see Trump take to the stage in Wellington, Ohio, on Saturday, June 26, supporting Max Miller's run for the US House of Representatives; his appearance was the first of its kind since he left office.
As you can see from Dan Scavino's tweet below, supporters of the former president were out in force to welcome him back to active campaigning. Of course, mainstream media outlets weren't exactly keen to report on this.
— Dan Scavino Jr.🇺🇸🦅 (@DanScavino) June 27, 2021
Other social media posts circulated showing videos of overflow crowds for the event, with thousands of people in the shots. These numbers are far more than what Joe Biden typically attracts to his public events. Remember, Trump isn't an elected official and hasn't been for months, yet his promotional power remains far greater than the president's.
Avid support is nothing new for Donald Trump; he often attracted thousands to his own campaign rallies. He is undoubtedly thrilled by the enthusiasm voters are showing for his possible run for the White House in 2024.
Copyright 2021, RepublicanJournal.org