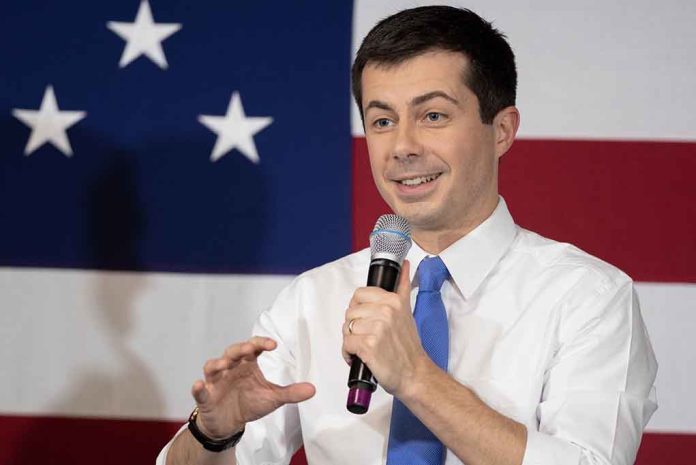 Mayor Pete Reveals His New RACIAL ROADS Plan
(RepublicanJournal.org) – Transportation Secretary Pete Buttigieg has come under the spotlight for the wrong reasons more than once since he started working with the Biden administration. The former mayor of South Bend, Indiana has angered many conservatives with his focus on perceived social justice issues at the expense of real problems facing Americans. Now, Buttigieg is once again advocating spending hundreds of millions of dollars to fix "racist roads."
Following through on promises he started making during his earliest days in office, Pete Buttigieg launched a $1-billion pilot scheme to rebuild transport networks in major US cities to supposedly make them less racist. The Transportation Secretary has highlighted the fact city planners designed some urban areas to keep racial minorities separate from white American communities. He used the example of major highways and bridges in New York, Philadelphia, and Pittsburgh.
Pete Buttigieg Begins $1 Billion Plan to Ensure 'Racial Equity' in Roads https://t.co/Zf7pjLNvgE via @BreitbartNews

— Pam Griggs (@PAMGRIGGS308) June 30, 2022
The Reconnecting Communities scheme will allow state and local governments to access funding from the bipartisan infrastructure package passed last year to restructure their transport networks. The program will make $195 million available in the form of competitive grants.
Buttigieg has stated his program is not about blaming anyone for racial inequality, but instead fixing the perceived issues with the transportation system for future generations.
Do you think this is a worthwhile program?
Copyright 2022, RepublicanJournal.org