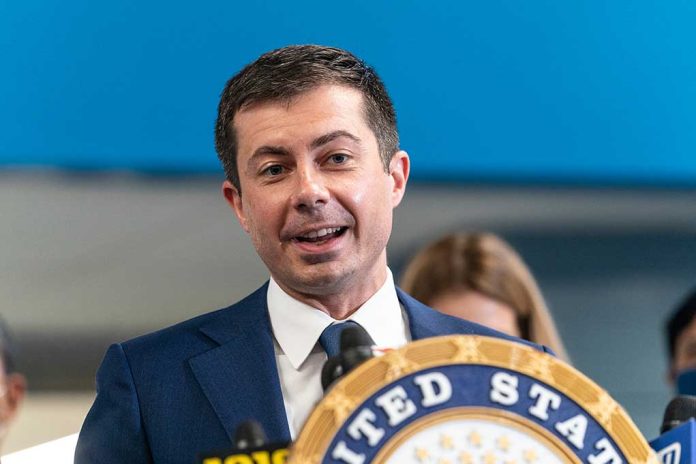 (RepublicanJournal.org) – Pete Buttigieg first came to national renown when he ran for the Democratic nomination for the presidential election in 2020. President Joe Biden, the man to whom Buttigieg eventually lost that race, appointed him secretary of the Department of Transportation earlier this year. Unfortunately, it's starting to look like the president may have made a poor call.
On Wednesday, October 13, The Hill published an opinion piece by Joe Concha highlighting the challenges Buttigieg faces and his failure to address them adequately. Concha noted Pete Buttigieg served as the mayor of South Bend, Indiana, a town of 103,000, before his bid for the presidency. The Department of Transportation, which Buttigieg now runs, has a workforce of over 58,000.
Thanks Joe Biden!

Amateur hour: Pete Buttigieg's inexperience exposed as supply chain breaks down https://t.co/Jm5dXP3nW3

— Matt Wolking (@MattWolking) October 13, 2021
His inexperience when it comes to big government, Concha contends, has led Buttigieg to mismanage the growing supply chain crisis. There are backlogs at ports across the country, and, as the holiday season approaches, retailers are starting to worry whether things will have returned to normal in time for Christmas.
Despite these significant concerns, Buttigieg hasn't made any substantial public statement about the supply chain crisis. He has, however, indicated the president's infrastructural spending plan (which even Democrats can't agree on) might help with situations like these in years to come.
Isn't now the time for Mayor Pete to show results?
Copyright 2021, RepublicanJournal.org