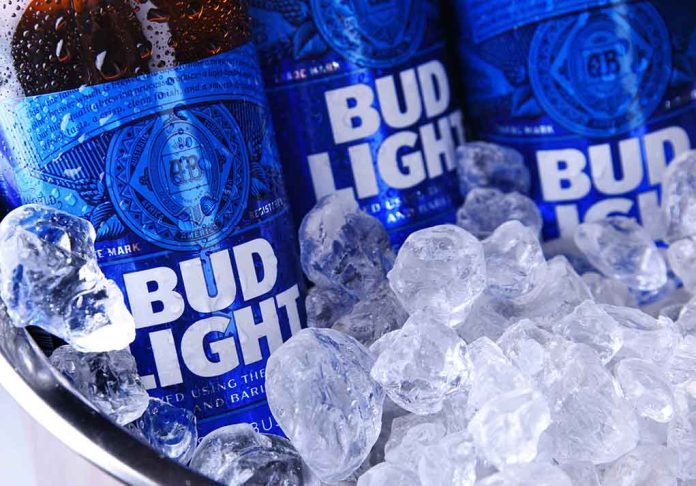 (RepublicanJournal.org) – Anheuser-Busch InBev recently hosted a contest, which ended on April 3, calling for Bud Light drinkers to send videos of themselves with the alcoholic beverage. The promotion came crashing down on the company after it included support for transgender influencer Dylan Mulvaney, who identifies as female. Chasten Buttigieg, Transportation Secretary Pete Buttigieg's husband, took some major heat after he shared his thoughts on the matter on Twitter.
Buttigieg's 'Husband' Posts Snarky Remark About Bud Light Boycott, But It Totally Blows Up in His Face https://t.co/YmIqjY3Hbm

— cindy horswell (@chorswell) April 12, 2023
The recent controversy exploded after Mulvaney shared a clip on Instagram, noting that Bud Light was helping to "celebrate [their] day 365 of womanhood" by sending them a can with the influencer's face printed on the label. The company intended to use the clip to promote its "Easy Carry Contest," but the short video prompted a boycott from conservatives nationwide who've felt the transgender movement has gone too far.
Rep. Marjorie Taylor Greene (R-GA) tweeted a picture of a Coors Light case in the back of her truck. She stated she "would have bought the king of beers," but it's now "the queen of beers," so it must "chill from here on out." Kid Rock sent an even clearer message in a video tweet, during which he unleashed an automatic rifle on three cases of Bud Light and denounced Anheuser-Busch and Bud Light with a string of colorful words.
Chasten Buttigieg responded by posting that anyone upset over Bud Light "supporting civil rights […] might want to start bottling [their] tears." He went on to question whether the Right would give up water next, given how gay and transgender people drink that as well.
Many Twitter users asked Buttigieg for clarification on how anyone had violated any civil rights, with one going so far as to point out all Mulvaney has done is perpetuate "misogynistic" and "regressive stereotypes" in the quest to realize their "womanhood."
Western Journal slammed Buttigieg for failing to understand the situation correctly, noting members of the Left happily boycott products and companies they find offensive all the time.
Copyright 2023, RepublicanJournal.org