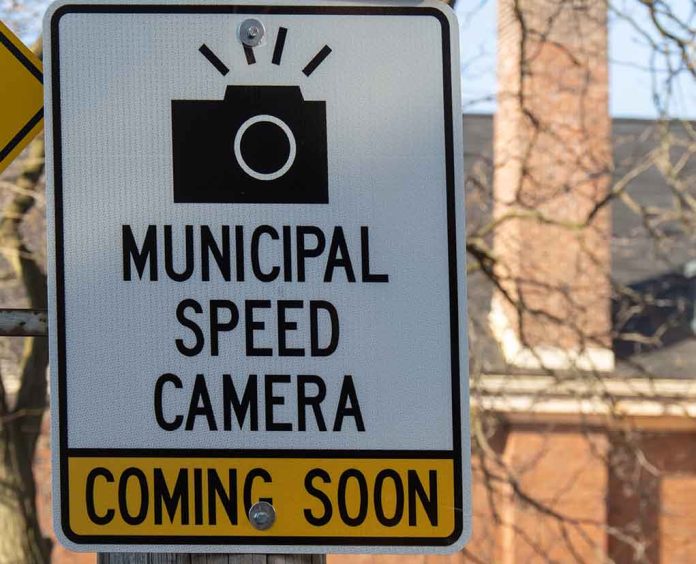 (RepublicanJournal.org) – Over the last number of years, increasingly disturbing details about the Chinese Communist Party's "social credit" system have emerged. Part of the framework uses CCTV to monitor Chinese residents almost everywhere they go to assess whether their general behavior is acceptable to the authoritarian government. One senior Democratic politician appears to think a version of this system might work in the US.
Secretary of the Department of Transportation Pete Buttigieg recently unveiled a sweeping new road safety plan. Within the 42-page document is a reference to an increase in the number of safety cameras used to apprehend speeding motorists. Buttigieg reportedly wants to use artificial intelligence to catch speeding cars because robots do not suffer from racial bias like human police officers.
Mayor Pete Wants To Bring "Speed Cams" To Every Corner Of America And Collect Money Off The Fines… https://t.co/1pkC7rlDdG via @weaselzippers

— Brian Craig 🇺🇸 (@BrianCraigShow) January 31, 2022
It's not just China that has this kind of system in place already. The United Kingdom uses thousands of automated speed cameras to fine motorists, and UK citizens are primarily critical of the system.
While Buttigieg served as mayor of South Bend, Indiana, his fans affectionately referred to him as "Mayor Pete." His critics, highlighting the poor state of the city's roads, clapped back with the nickname "Pothole Pete." Should we trust a man with that moniker to revamp our country's transport system in this way?
Copyright 2022, RepublicanJournal.org