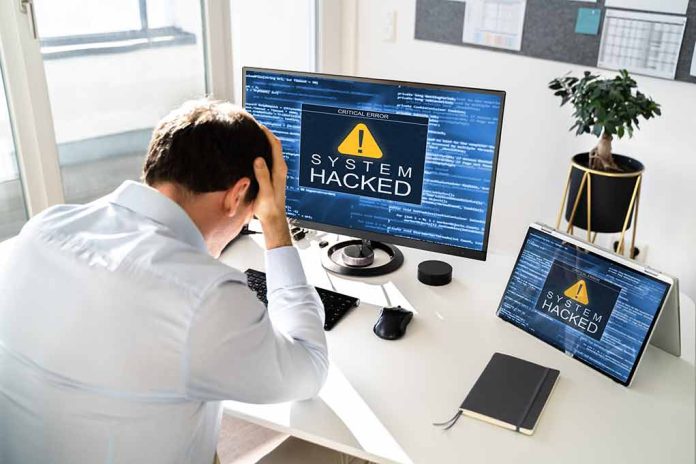 (RepublicanJournal.org) – The Left and Right always seem to be going at each other these days. While much of the battle takes place in the news and across the Internet, sometimes it gets a bit more sinister. A hacker recently targeted Daily Wire podcast host Matt Walsh by gaining access to his Twitter and email accounts. The conservative commentator alleged he has also been receiving death threats.
In the evening of Tuesday, April 18, the Twitter feed of Walsh began posting tweets that were out of character for the right-wing news host. Instances included insults toward his peer at the Daily Wire, Ben Shapiro. A few hours after the hack began, Twitter suspended Walsh's profile.
According to Wired, a hacker who goes by the name "Doomed" was responsible for the attack. He claims he was just "bored" and wanted to start "stirring up some drama" by making "stupid tweets."
Matt Walsh's side of the story gives a little bit more detail from the victim, though. On his podcast airing on Monday, April 24, he spoke to both his listeners and those who have hacked his accounts. He said, "there is a wide consensus on the left that I deserve to be killed," adding that other progressives believed he "deserved to be the victim of this federal crime."
To everyone sending me death threats, hacking my accounts, and all the rest of it, I want you to know that nothing you have done will make me shut up.

Your efforts are hopeless. The truth is the truth, and I will never pretend otherwise. pic.twitter.com/Ii4bfjix15

— The Matt Walsh Show (@MattWalshShow) April 24, 2023
Walsh emphasized that despite the threats and hacks, he would not stop reporting on what he believed to be the current pressing issues. He called the attacks against him "futile" and "hopeless," noting he would continue to broadcast his thoughts around the world.
The Daily Wire host also responded to his critics by posting his podcast live on Twitter for the first time, ranking third on Spotify news podcasts and number five on the list of top news podcasts in Apple's podcast app. Despite ongoing attacks against him, Walsh appears to be coming back stronger than ever.
Copyright 2023, RepublicanJournal.org