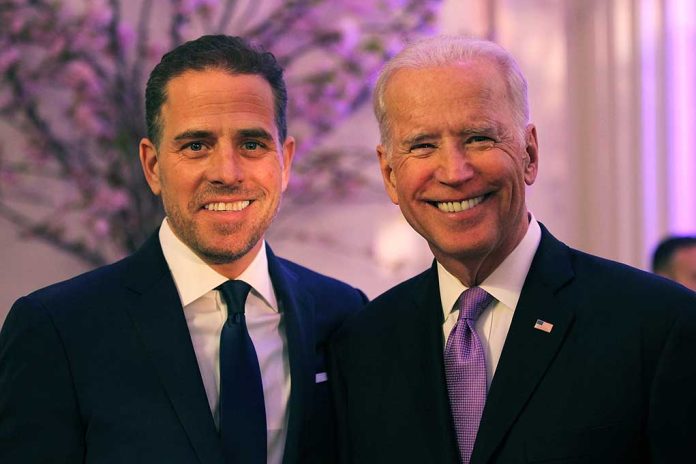 GOP Committee PROPOSED – Biden Family in Trouble?
(RepublicanJournal.org) – According to Representative Matt Gaetz (R-FL), President Joe Biden and his family could be in trouble if Republicans claim a majority in the House this November. In a Breitbart exclusive, the Florida lawmaker revealed the GOP may investigate the US leader and his related crew for corruption. They might even launch a select committee to dig deep into their family business dealings.
"House Republicans are gearing up to investigate the Biden family business with the possible creation of a select committee after the GOP likely reclaims the House in midterm elections." (via @BreitbartNews)https://t.co/jcYferr8EE

— Rep. Matt Gaetz (@RepMattGaetz) August 2, 2022
The anticipated group would have multiple areas of expertise, including foreign affairs and financial matters. Gaetz said the members would be examining the president's son, Hunter, and other matters that may compromise the security and integrity of the White House. He encouraged current and past business partners to "come forward" and speak with the GOP about the Bidens.
According to Republican National Committee (RNC) Research, the leader of the free world has had meetings with his son's associates on more than a dozen occasions.
Joe Biden has met with Hunter's business associates at least 16 times: pic.twitter.com/soYRdOmmYB

— RNC Research (@RNCResearch) August 1, 2022
Although the congressman assured the committee formation would not be in retaliation for the January 6 commission's antics, he did say the move set a precedent for such investigative tactics.
Do you think Republicans should look into the possibility of corruption among the commander-in-chief's family if they take control of the lower chamber in the midterm elections?
Copyright 2022, RepublicanJournal.org