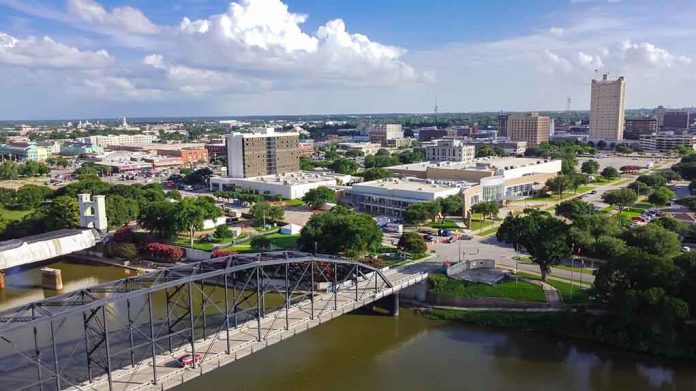 (RepublicanJournal.org) – Most people would agree that former President Donald Trump is currently the GOP presidential candidate with the most support behind him. That could change in the coming months as other people step forward and announce their bids for the 2024 White House. Keeping his momentum, the 45th president recently hosted a rally in Waco, Texas, to bring together Republicans in the state. However, his niece, Mary Trump, tried to make it a flop.
On Thursday, March 23, Mary Trump, the daughter of the GOP leader's deceased brother, made a call on Twitter for people to request free tickets to her uncle's Saturday rally in Waco but not show up. She said doing so would "hold powerful men accountable for crimes against our country." She also claimed the former POTUS was holding his rally in Waco to remind them of the 1993 Branch Davidian cult siege that ended with dozens of civilians and government agents dead.
Donald has a rally in Waco this Saturday. It's a ploy to remind his cult of the infamous Waco siege of 1993, where an anti-government cult battled the FBI. Scores of people died. He wants the same violent chaos to rescue him from justice.

But we can stop him. If we book the… pic.twitter.com/a5zCIfCVAZ

— Mary L Trump (@MaryLTrump) March 24, 2023
Mary Trump hoped her call to listeners would cause major gaps in the audience at the Trump rally, but that was not the case. Photos shared by attendees and the Waco Tribune show a full rally with just a few empty seats here and there.
Yuuuge! 🇺🇸 pic.twitter.com/5e8coqLWFd

— Jason Miller (@JasonMillerinDC) March 25, 2023
Organizers predicted around 15,000 people would show up to listen to Trump's speech. One reporter shared an aerial shot of the crowd gathered at Waco Regional Airport:
View of Trump rally crowd in Waco, Texas, from the air as Trump Force One comes in to land pic.twitter.com/kZL6SGKBoC

— Rob Crilly (@robcrilly) March 25, 2023
During an appearance on Monday, March 27 with Fox News' Sean Hannity, Trump claimed his rally had "tens of thousands of people" in attendance. He told listeners to double the media's estimate of 25,000 – 30,000 attendees. The former president also called the event a "love fest."
Well-known people in attendance at the rally included House Rep. Marjorie Taylor Greene (R-GA) and singer-songwriter Ted Nugent. While Mary Trump's attempt to make this rally a flop didn't quite work out, the GOP leader may still have overestimated the size of the crowd his event drew.
Copyright 2023, RepublicanJournal.org