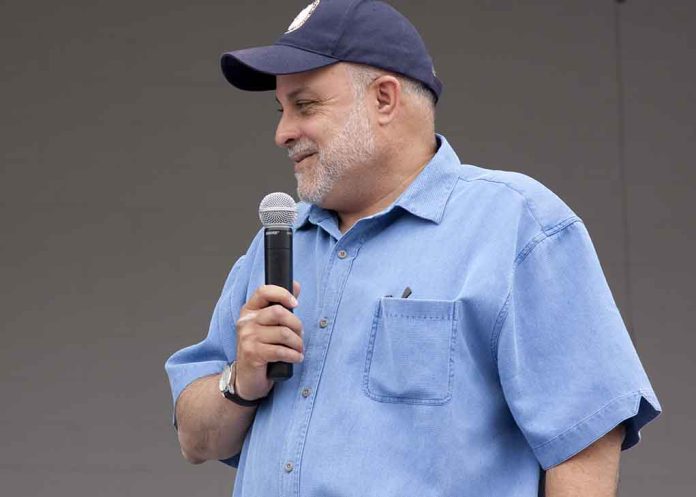 Fox News Star Goes ROGUE – Moves Against Donald Trump's Endorsement
(RepublicanJournal.org) – Despite Ohio Republicans requesting former President Donald Trump to stay out of the state's primary elections, the 45th president recently endorsed author and Conservative JD Vance for state senator. On April 27, Fox News host Mark Levin took to Twitter to speak out against the selection, as he claims the candidate does not support America First or conservative ideals, and is absolutely not "MAGA."
1. When will J.D. Vance run on his own record?  He won't because his record is not conservative, it is not MAGA, it is not America First, it is not pro-working class, it is not conservative, it is not Tea Party.

— Mark R. Levin (@marklevinshow) April 27, 2022
What Levin Said
Levin called Vance a favorite of the Hollywood elite, saying no matter how he tries to repackage himself in campaign ads, his record reveals who he really is and is not. He claims billionaire Peter Thiel is the real one behind Vance, and voting for the Trump-endorsed candidate means Ohioans are letting special interests buy the senate seat.
Instead, the Fox host asks the residents of the Buckeye State to support the candidate he calls a true Conservative — Josh Mandel. He says the candidate not only backs the Constitution of the United States, but is pro-God and will fight to put America first. According to a recent poll, Trump's endorsement put Vance in the lead, with 23% of voters supporting him in March as opposed to Mandel, who only measured at 18%.
People's Voices in Ohio
A Conservative group in the state of Ohio called for residents to boycott Trump's rally on April 23 in Delaware County to show displeasure over his endorsing a candidate after they told him to refrain. If they decided to go to the gathering to support the former president, the organization instructed the Republicans to boo JD Vance's introduction to let him and Trump know their feelings.
The Ohio Value Voters group wrote that Trump made a terrible decision backing Vance, detailing previous anti-Trump statements the candidate had made. Considering all his awful criticisms, it was surprising Vance earned Trump's endorsement. The organization joined Levin in urging Ohio Republicans to support Mandel for the state's senate seat.
Some members of the Right even asked Trump to reverse his endorsement to align with the wishes of Conservatives in the state in hopes that will help keep Vance out of office. Others are concerned if the endorsement stands, it will dilute the vote amongst Republicans. Trump's actions have already caused division in the Ohio conservative party.
The GOP primary takes place on May 3 in Ohio, when voters will decide who will take Senator Rob Portman's (R-OH) place in Congress.
Copyright 2022, RepublicanJournal.org