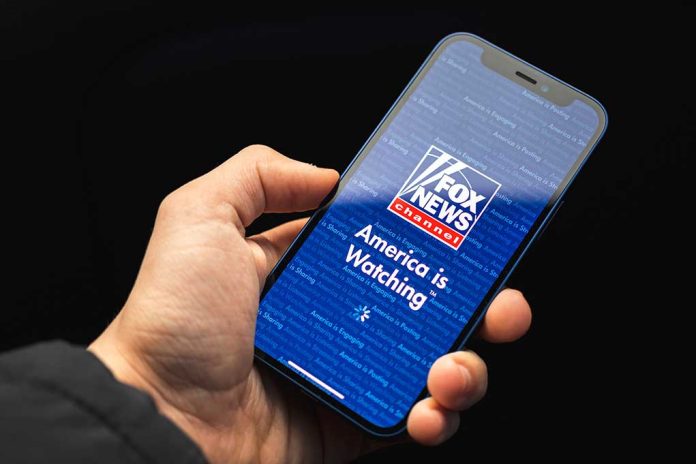 (RepublicanJournal.org) – Headlines hit on Monday, April 24, indicating that Tucker Carlson was leaving Fox News, and fans are still trying to figure out what caused the split. Conservative Georgia Rep. Marjorie Taylor Greene (MTG) and other members of the Right are up in arms, ready to go to war with the network. She joined fellow Congress member Matt Gaetz on his show, "Firebrand," on April 25 to slam Fox News over its decision. The next day, she also aired her grievances on Twitter.
The First Amendment is gone.

The unholy union of government and big tech created censorship which destroyed free speech.

Fox News firing Tucker Carlson and editors not allowing negative democrat news stories because it would reveal the truth means there is no longer a free…

— Rep. Marjorie Taylor Greene🇺🇸 (@RepMTG) April 26, 2023
MTG believes an "unholy union of government and big tech" is ultimately responsible for Carlson's fate. She conjectured that he lost his job for reporting "negative democrat news stories," with the corporate media giant making the move purely to silence right-wing opinions. According to the Georgia representative, the recent ousting proves "there is no longer a free press."
During the "Firebrand" interview, MTG told Gaetz that Carlson was the only anchor willing to interview her when she first took Congressional office, adding that she greatly respected the former Fox host. She commented further, saying he was "the one voice [they] had" willing to challenge the opposition despite the heat he might take over it.
Gaetz agreed, stating, "We love Tucker. We stand with Tucker." He and MTG both agreed that Carlson was far from gone. "I don't think it's over," she said, with Gaetz adding, "No, absolutely not." The two speculated that the news host would be back "even bigger and more powerful."
MTG added that Fox News had only shot itself in the foot by removing its highest-rated anchor. She insists that everyone she knows has removed the network's app from their phones and canceled their Fox Nation subscriptions. She also slammed "Fox and Friends" for expressing an openness for moderate Republicans while shying away from MAGA principles.
Copyright 2023, RepublicanJournal.org