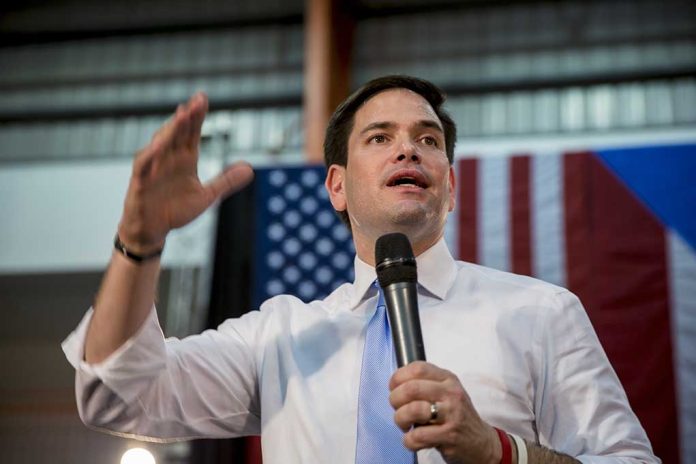 Marco Rubio Asks Supporters to Pray for Joe Biden
(RepublicanJournal.org) – President Joe Biden has been experiencing major trouble in the polls over the last year, and his party colleagues are starting to worry about what this means for them in November's midterm elections. Republicans, on the other hand, couldn't be happier about their prospects. Senator Marco Rubio (R-FL) is actively hoping the president starts campaigning against him ahead of his re-election race later this year; in fact, the Republican even asked his supporters to pray for such an occasion.
Tensions between Biden and Rubio sparked online after the former went after Florida's Republican leaders on the issue of gun control. Name-checking the senator, as well as Senator Rick Scott (R-FL) and Governor Ron DeSantis (R), Biden accused the legislators of being anti-law enforcement because of their refusal to support bans on assault weapons.
Leaders like Governor DeSantis, Senator Marco Rubio, and Senator Rick Scott are all opposed to banning assault weapons.

And to me, it's simple.

If you can't support banning weapons of war on America's streets, you're not on the side of police.

— President Biden (@POTUS) July 25, 2022
Wholly unperturbed, Senator Rubio issued the following clap-back on the platform.
I am asking for your prayers that @potus will come to Florida to campaign against me https://t.co/8FFKnZUEM8

— Marco Rubio (@marcorubio) July 26, 2022
Whether or not Joe Biden decides to actively campaign against him, it seems Marco Rubio has little to worry about ahead of the midterm votes. Analysts at polling aggregator FiveThirtyEight believe the popular conservative would win 93 of 100 hypothetical races against his likely Democratic opponent Rep. Val Demings (D-FL). The senator has endeared himself to the Republican base with his hardline positions on traditional family values, though he has made some enemies on the Right through his more moderate stances on issues like illegal immigration.
Copyright 2022, RepublicanJournal.org