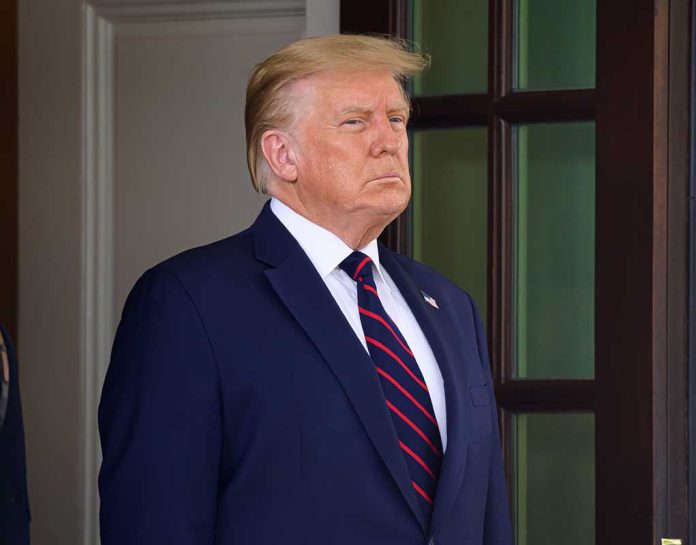 (RepublicanJournal.org) – Former President Donald Trump signed a lot of executive orders during his time in the White House, changing America and its citizens' lives for the better. One man now claims that the 45th president actually saved his life by putting his name on Executive Order 13879: Advancing American Kidney Health. Through this legislation, lifesaving kidney care became available to Bill Robinson.
In two articles Newsmax recently published, Robinson details his journey with kidney disease. It began in 2017, when doctors told him he had both chronic kidney disease and end-stage renal disease. He started dialysis immediately, but the man needed a new kidney from a donor if he wanted to live any semblance of a normal life.
Two years later, in 2019, Trump put pen to paper and signed the executive order that modernized organ transplant and recovery systems and boosted preventative care and alternative treatments for kidney disease. Just over five months later, Robinson got the call that he would receive a kidney.
In an interview with Trump, Robinson told his hero that the organ he received became available only after a Hepatitis C clinical trial "kicked into high gear." The process began after Trump signed the order.
"This is the true story of how President Trump saved my life," writes "Relentless" Bill Robinson: https://t.co/5mwqxYjWVp pic.twitter.com/cFH3taIWcc

— NEWSMAX (@NEWSMAX) January 24, 2023
Robinson also highlights the intense personal work he had to do to ensure his survival, which included cutting out sugary foods like soda and sweet tea as well as items high in sodium and potassium. He also had to eliminate dairy from his daily intake, which nixed milk, cheese, and ice cream from his options. The changes lowered his blood pressure and allowed him to lose 70 pounds over the course of 4 months.
The ordeal inspired Robinson to urge other Americans to take stock of the foods they are eating, pointing to the connections between diet and overall health. Just as importantly, the kidney disease survivor wants to make sure everyone knows how President Donald Trump's decision to help Americans struggling with kidney disease did, in fact, save his life.
Copyright 2023, RepublicanJournal.org