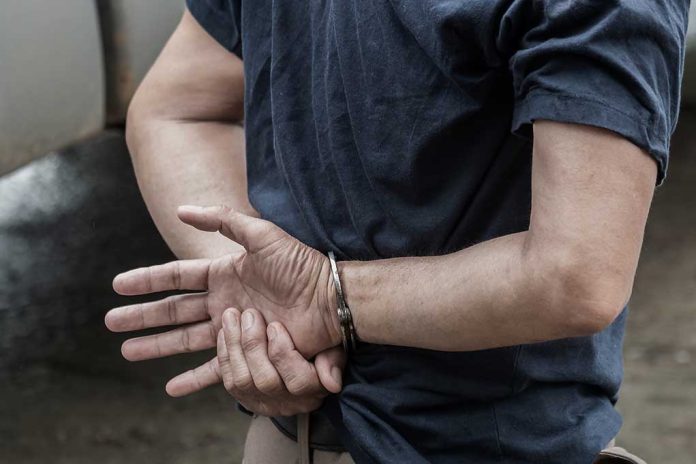 (RepublicanJournal.org) – An Oklahoma man has been arrested for posting death threats on Twitter. The man allegedly threatened senior Republicans earlier this month. Now, he could face up to five years in prison if he's convicted.
On May 15 the FBI learned that a Twitter user was threatening to kill several leading GOP politicians. Alleged victims included three governors — Ron DeSantis (R-FL), Sarah Huckabee Sanders (R-AR) and Kevin Stitt (R-OK) — and Senator Ted Cruz (R-TX). The user, identified as 36-year-old Tyler Jay Marshall of Enid, Oklahoma, had allegedly threatened to shoot Stitt's family on Mother's Day and kill DeSantis at home. He told Huckabee, "Can't wait to murder your family. See you soon." He also threatened to shoot Cruz.
After investigating the complaint, the FBI arrested Marshall on May 19, on charges of sending threats via interstate commerce. He admitted to the Bureau that he had drunkenly created a Twitter account — which has now been deleted — to "troll" politicians. He also denied any plans to actually carry out his threats, insisting he "would never do that" and claiming he doesn't own a gun. In one of his tweets, he threatened to bring guns to events where Stitt was due to appear.
The Supreme Court has repeatedly ruled that threats aren't protected as free speech under the First Amendment, and there are various laws that criminalize threatening communications. Penalties can be severe. For example, under 18 US Code § 876, threats that involve attempted extortion can be punished by up to 20 years in prison. For plain threats — like those sent by Marshall — the maximum punishment is a lower, but still substantial, five years in prison. If Marshall is found guilty, he could also face a fine of up to $250,000. On May 23 he made his first appearance in an Oklahoma City federal court, and he remains in custody while cops investigate the case.
Copyright 2023, RepublicanJournal.org