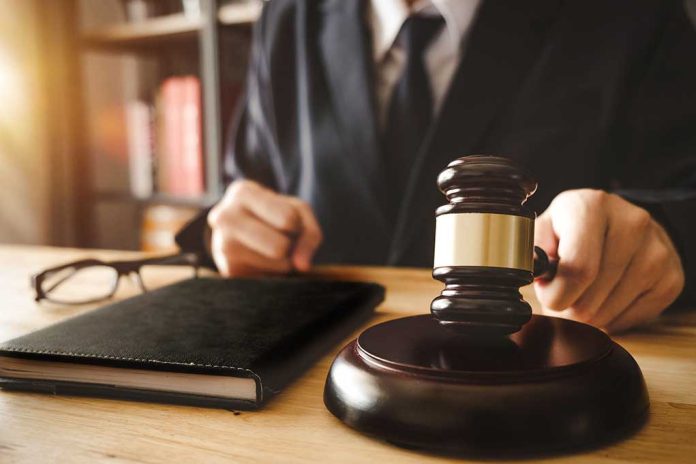 (RepublicanJournal.org) – The Conservative majority on the US Supreme Court bench has caused some controversy among corporate media outlets and other Liberal commentators. Many feel the six Republican-appointed judges will sway legal precedent in the direction of their own political leanings. As the new SCOTUS term initiates this month, many analysts look forward to the Justices' rulings on critical issues like abortion, gun control, and the death penalty.
The Court issued a significant judgment on the latter of these on Monday, October 4, regarding a stay of execution for a man on Missouri's death row.
Ernest Johnson's Execution
On Tuesday, Ernest Johnson died by lethal injection after the Supreme Court rejected a petition to delay the procedure. Johnson's legal counsel had applied to delay the execution because Johnson had an intellectual disability (he was suffering from a brain tumor that had led to epilepsy). His lawyers claimed there was substantial evidence Johnson lacked the intellectual fitness for execution and argued his condition could lead him to suffer extreme seizures upon receiving a pentobarbital injection. The Supreme Court refused to allow a delay, stating Johnson had waited too long to file his complaint.
Ernest Johnson spent 27 years in jail before his death this week. The state convicted him of theft and murdering three clerks at a gas station.
The Supreme Court Position on Execution
The members of the SCOTUS bench have broadly approved of the death penalty concept. Still, Justice Stephen Breyer has voiced concerns about the constitutionality of the punishment in the past, and he stated this position again on Monday in a dissenting opinion.
There have been some general disputes about methods of execution of prisoners with specific health issues, like Johnson. Justice Sonia Sotomayor, who also dissented on Monday, said the state of Missouri should have considered Ernest Johnson's request for death by firing squad, which he filed in May. While the state does not currently offer execution by firing squad, four other states (Mississippi, Utah, Oklahoma, South Carolina) have it available as a secondary method. Due to an ongoing shortage of the chemicals required for lethal injection, alternate death methods may be necessary in some cases.
Although this may seem like a partisan ruling from the Supreme Court, it's important to note several considerations played into the decision-making process. It will be interesting to see what principles the Justices apply in the rest of this term's key cases.
Copyright 2021, RepublicanJournal.org