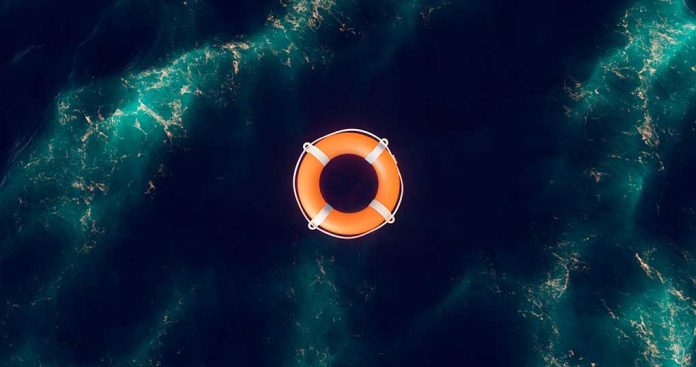 (RepublicanJournal.org) – There's a lot of fun to be had on the water, whether you're swimming, surfing, using a boat, or partaking in some other activity. Unfortunately, there are many dangers to contend with as well. Two swimmers, one Finnish, the other Russian, recently lost their lives in tragic circumstances in Spain.
Emma Mönkkönen, 24, attempted a risky jump into rough water near La Zorra cove in the seaside city of Torrevieja, Spain. Though she completed the jump apparently uninjured, she could not keep herself afloat or climb out because of the difficult conditions. Strong waves pushed her into a nearby cove.
At this point, Daniil Gagarina, 30, leaped into the water, attempting to get Mönkkönen safely back to dry land. His wife, Darya, 24, filmed the entire incident. The footage shows the pair struggling to keep their heads above water before appearing to find safety by clinging onto a rock. However, a massive wave deluged them and swept both away, after which they do not appear again on the video.
Authorities found the bodies of both individuals during a search and rescue operation.
Wife Films Husband's Tragic Death As He's Swept Off To Sea https://t.co/sSBt4CocbN via @DailyCaller

— Chris 🇺🇸 (@Chris_1791) September 29, 2021
In the wake of the tragedy, one Torrevieja local appealed to people to find "safer activities" than this.
Copyright 2021, RepublicanJournal.org