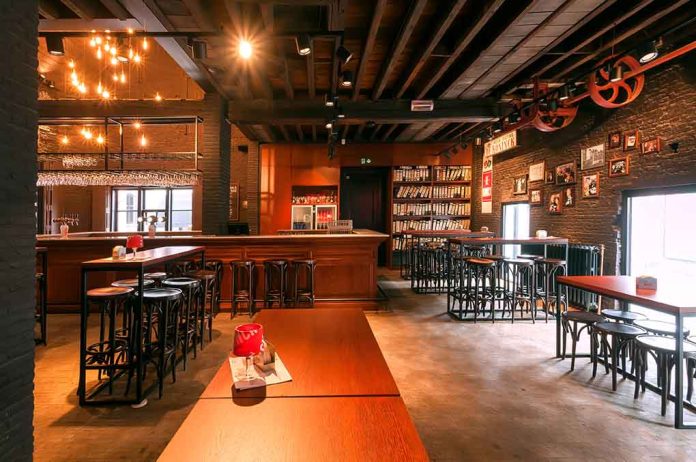 (RepublicanJournal.org) – Treating someone differently because of the color of their skin, gender, or age is illegal in this country, but we live in an imperfect society, and discrimination still happens. One man, who alleges that a bar in his town banned him because he is "old and white," is now seeking compensation from the restaurant over his so-called discrimination.
On February 18, a manager at Dan's Restaurant & Taphouse in the quiet town of Boonsboro, Maryland, kicked Neal Glessner, 52, out of the establishment. In his lawsuit, Glessner says he was a regular customer at the bar, but things got weird when he expressed to a friend, Joseph Michael, who was another customer about his to-go food taking a long time.
After Glessner received his food and left the establishment, the manager allegedly raised his voice to Michael and said, "You old, white people act like you own everything. Get the f–k out of here!" The two had an exchange of words, after which the manager informed the patron that he and Glessner were both banned from the premises. Glessner is hoping to collect over $75,000 for what he believes to be discrimination against him based on skin color and age.
Neal Glessner alleges in civil lawsuits that Dan's Restaurant and Taphouse in Boonsboro discriminated against him because he's old and white.

— Public Opinion (@PONews) February 25, 2023
Charlotte Aufdem-Brinke, a co-owner of Dan's, posted on Facebook on February 21 that Glessner and his friend Shaun Porter "have carried out a coordinated personal attack against" her business and "leveled a series of false, baseless and preposterous accusations against" staff there. She claims that staff asked Glessner to leave after "repeated occurrences of disruptive behavior." Clearly, there are two different stories being told here. It will be up to a judge and jury to sift fact from fiction.
After this lawsuit began gathering international attention, about a dozen protestors showed up at Dan's Restaurant & Taphouse with signs such as "Old White Men's Lives Matter." The media attention, in spite of the demonstrators, has brought the restaurant success never before seen, with the sales at the end of February breaking records. For now, the two sides must wait for their day in court to address the issues between them.
Copyright 2023, RepublicanJournal.org