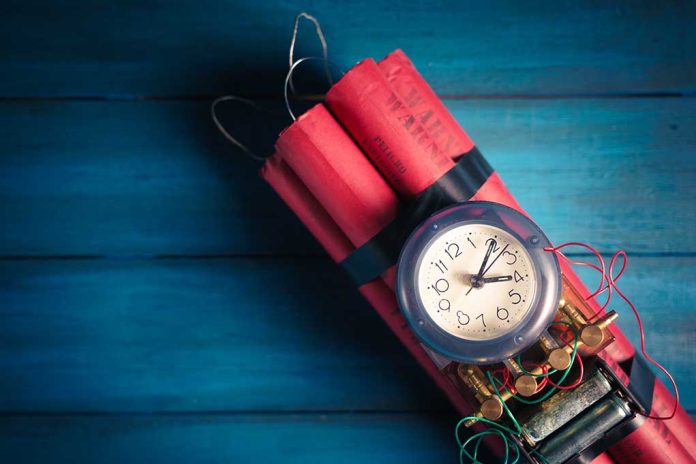 (RepublicanJournal.org) – Assassination attempts against sitting presidents are relatively rare, but they do happen. The last time an attacker successfully killed a president was when President John F. Kennedy died in 1963. President Ronald Reagan was shot in 1981, but he lived to tell the tale. Now, a story has emerged of a threat to take out current President Joe Biden.
On Monday, January 31, authorities revealed that they charged Ryan Matthew Conlon after he threatened to bomb the White House and the National Security Agency (NSA) headquarters. Conlon also stands accused of threatening to carry out a mass shooting with NSA employees as his targets.
The 37-year-old Maryland man allegedly sent a number of messages to the FBI and NSA tip lines outlining violent actions he would take against the president and NSA workers. Law enforcement managed to trace his calls and subsequently arrested him.
Man charged with threatening to bomb White House in order to kill Joe Biden https://t.co/7BdZESw0xH

— Newsweek (@Newsweek) February 1, 2022
Conlon isn't the only person currently in trouble over this kind of allegation. The Department of Justice recently revealed that 37-year-old Scott Ryan Merryman of Independence, KS, is facing federal charges related to alleged threats he made against Joe Biden as well as interstate communications linked to such threats. Merryman reportedly told law enforcement agents he intended to travel to the nation's capital to "cut the head off the snake," referring to the president.
Copyright 2022, RepublicanJournal.org