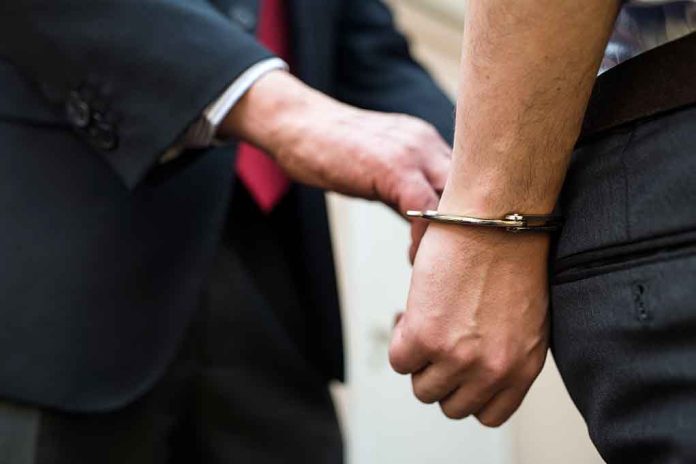 Trump Issues WARNING as Unrest Continues
(RepublicanJournal.org) –  Following the federal raid at Mar-a-Lago on August 8, several threats have come in against the federal bureau and its employees. Most recently, authorities arrested Adam Bies from Pennsylvania for allegedly declaring "open season" on FBI agents. Officials charged the man with influencing, impeding, or retaliating against a federal law enforcement officer.
Pennsylvania man charged with threatening to kill FBI personnel https://t.co/hlCAMk6GKc pic.twitter.com/z6WxKhvQvf

— The Hill (@thehill) August 16, 2022
The affidavit detailing justification for the arrest listed several social media posts by the accused threatening the lives of law enforcement officers. Under an assumed name, the suspect allegedly wrote that agents deserved to die, and he planned to "slaughter" them.
If convicted of the charges against him, Bies could serve 10 years in federal prison.
The suspect wasn't the only person to threaten the FBI since the search warrant execution at former President Donald Trump's home in Florida. Another man charged into a field office in Ohio with an AR-15, which led to a police chase, shootout, and his eventual death.
The increase in threats against the FBI prompted Trump to offer his help to the Department of Justice by telling his constituents the heat needs to "be brought down" against the agency. There is no word on whether the government will accept the former president's assistance.
Do you think the DOJ should accept the previous leader's help, and do you believe the decision will calm the violent rhetoric?
Copyright 2022, RepublicanJournal.org