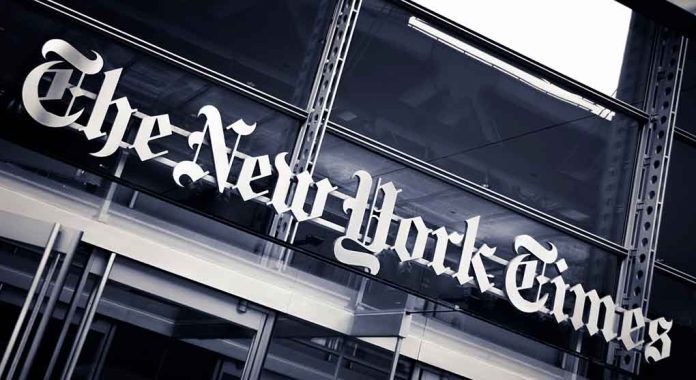 Tucker Carlson DOSSIER Had Someone Behind It
(RepublicanJournal.org) – Tucker Carlson is among the best-paid and most influential news anchors in the United States today. His searing hot takes on liberal overreach and other types of political misconduct have made right-wing viewers love him. Of course, those on the Left feel very differently, as a recent series of hit pieces in the New York Times illustrated.
NYT journalist Nicholas Confessore released a three-part series on Carlson between April 30 and May 2. The three articles accuse the Fox anchor of various misdeeds, including creating perhaps "the most racist show in the history of cable news."
Confessore also highlights the privileged position the right-wing personality appears to hold within Fox. He speculates that the star anchor answers directly to the Murdoch family (the media magnates who own Fox), rather than top brass within the network.
The media pundit, for his part, appears wholly untroubled by Confessore's work. He released the tweet below on May 1, the day after the release of the first part of the series.
— Tucker Carlson (@TuckerCarlson) May 1, 2022
Confessore isn't the only leftist media figure to hold these views about the right-wing anchor. Speaking on CNN, media analyst David Zurawik agreed with Confessore's assertion that Carlson is among the most racist media figures in the modern United States.
What's your opinion on Tucker Carlson?  What about Confessore?
Copyright 2022, RepublicanJournal.org