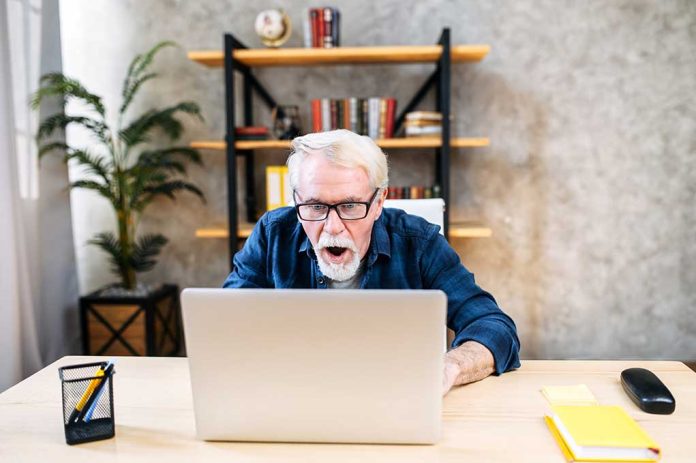 (RepublicanJournal.org) – Former U.S. House Representative Liz Cheney (R-WY) no longer works on Capitol Hill, but that hasn't stopped her from continuing to fight for what she believes in within the political realm. Despite recently being kicked out of GOP leadership in Wyoming, she is using what following she has left to attack former President Donald Trump's current presidential campaign. Along with her Leadership PAC, The Great Task, Cheney went after Trump for his handling of the 2020 presidential election in a new ad.
On Tuesday, May 9, The Great Task posted its new video, titled "Risk," to YouTube. The ad, which also aired in New Hampshire, contains footage from January 6, 2021, showing Americans invading the Capitol building as Congress moved to certify the 2020 election. In the voiceover covering the chaos, Cheney accuses Trump of being the "only president in American history who has refused to guarantee the peaceful transfer of power."
Cheney declares that he purposefully misled Americans during that time and did not use his power to stop the illegal invasion of the US Capitol, which included instances of disrespecting police officers. The event left roughly $1.5 million in damage to the building and over 700 arrests. Cheney added that "there has never been a greater dereliction of duty by any president."
Liz Cheney launches new ad in New Hampshire attacking Trump: "Donald Trump is a risk America can never take again" https://t.co/OuGRBE3pUR pic.twitter.com/Rf7O2fDLrQ

— The Hill (@thehill) May 9, 2023
The new US Representative from Wyoming, Harriet Hageman, criticized this bold stand against the 45th commander in chief. She called Cheney out on Twitter for having a "personal vendetta against President Trump" and declared the ad "ineffective."
There is one person who Republican voters wish would go away, and it's not Donald Trump. It's Liz Cheney. In Wyoming, we rejected the idea that a woman from Virginia could tell us what we should think, and the voters of New Hampshire will do that too. Her personal vendetta…

— Harriet Hageman (@HagemanforWY) May 9, 2023
Cheney has not announced any political ambitions for this election season, but she is set to publish a memoir in the fall titled "Oath and Honor: A Memoir and a Warning." She currently works as a professor at the University of Virginia's Center for Politics in Charlottesville, Virginia.
Copyright 2023, RepublicanJournal.org