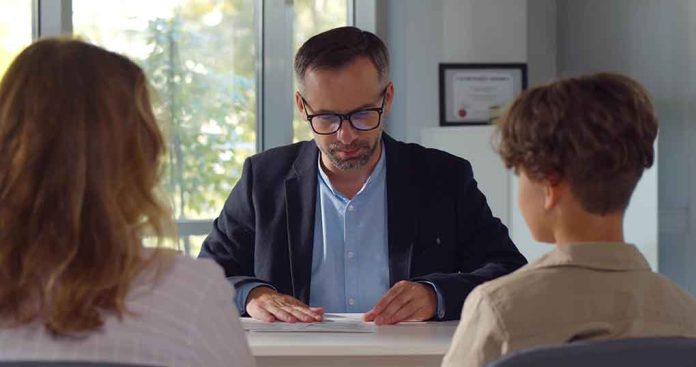 (RepublicanJournal.org) – A seventh-grade Massachusetts boy recently received disciplinary action for wearing a tee shirt bearing the words "There are only two genders." The school's principal sent him home, sparking a heated battle that now includes a lawsuit against the school district.
School district hit with lawsuit for stopping student from wearing 'only two genders' shirt https://t.co/kQrts7Zovt

— Just the News (@JustTheNews) May 22, 2023
Heather Tucker, acting principal for Nichols Middle School, sent 12-year-old Liam Morrison home on March 21 after he insisted on keeping the shirt on display despite multiple requests to remove it. He attended school on a later, separate occasion, wearing a similar shirt, according to Fox News. This time, his message stated, "There are censored genders."
Just the News reported the Alliance Defending Freedom recently joined forces with Morrison and filed a lawsuit against the school district on May 17. The boy's lawyer gave school officials one last chance to let him wear his shirt, sending a letter stating he planned to do so on May 5 and requesting a written statement that no one would stop him.
The district's legal counsel denied the request, stating it wouldn't allow clothing that might be "discriminatory, harassing and/or bullying" toward other students. The legal advisor added the district was following state law, which bars language others might see as "intimidating, hostile, offensive or unwelcome" in schools.
The plaintiffs claim the school violated the First and 14th Amendments by prohibiting the boy from peacefully displaying his beliefs.
Pew Research indicated roughly 60% of American adults believe biology determines a person's gender at birth and people cannot change biological genders. About 38% feel advocacy has gone too far in creating an accepting environment for people who identify as transgender, whereas 36% think efforts need to go even further. While roughly 58% believe in dividing biological sex when it comes to issues such as men's and women's sports, 64% hold the opinion that the government and institutions should protect transgender individuals against discrimination in their day-to-day lives.
Copyright 2023, RepublicanJournal.org