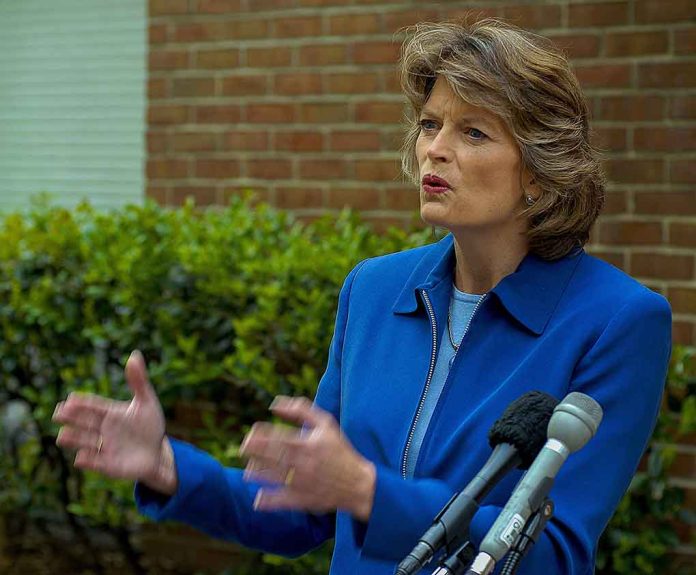 Lisa Murkowski CORNERED by Reporter – Gets Exposed!
(RepublicanJournal.org) – Rank choice voting is a system whereby individuals indicate which candidates they hope will succeed in an election in order of preference. So, instead of simply picking one option, you would mark your first-choice candidate with "1," your second with "2," and so on. Conservative critics are taking aim at Republican Senator Lisa Murkowski over her alleged support for the framework, claiming she's only backing it to benefit herself.
On Wednesday, August 10, guerrilla journalism outfit Project Veritas released a video allegedly proving the senator's bias in supporting the introduction of rank choice voting in her state. The footage appears to show staffers working under Murkowski admitting the lawmaker backed the adoption of the system in private. This position would run counter to her public statements that she was neutral on the idea. One of the individuals in the video went so far as to suggest the voting framework would benefit Murkowski specifically.
In a separate video, a Project Veritas journalist approaches Senator Murkowski and questions her on the statements her staffers apparently made. She rejects the idea of having introduced rank choice voting for her own purposes, claiming the initiative was in the best interest of Alaskan citizens.
What do you think?
Copyright 2022, RepublicanJournal.org