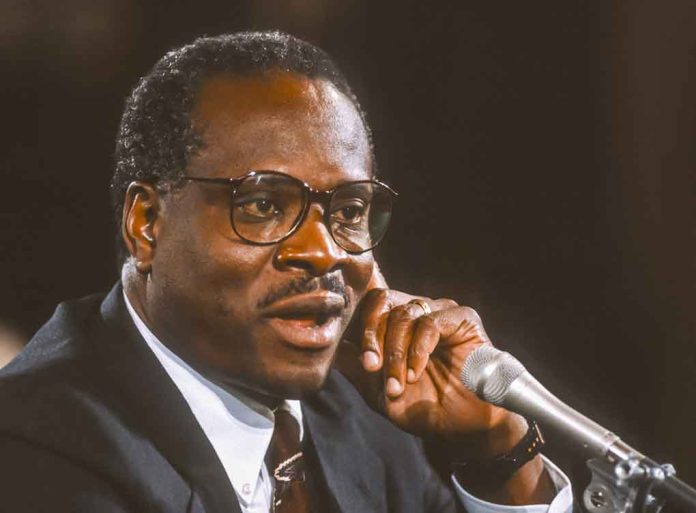 Supreme Court Justice TARGETED!
(RepublicanJournal.org) – The Left appears to be taking aim at Supreme Court Justice Clarence Thomas in a new round of hearings in an attempt to develop standards for recusals. The House Committee on the Judiciary Subcommittee on Courts, Intellectual Property, and the Internet heard testimony that is conveniently coincidental with attacks on his wife, Ginny Thomas.
House Democrats appeared to take aim at Supreme Court Justice Clarence Thomas on Wednesday as they held a hearing to push for recusal and impeachment standards for justices. https://t.co/hWqR3yohuW

— Breitbart News (@BreitbartNews) April 29, 2022
Ginny Thomas is currently under a liberal microscope for her alleged involvement with events leading up to and including the protest on January 6. The justice's wife having her own political life and opinion appears to be an issue for the Left, which seems reluctant to accept Thomas' claim that the two don't discuss their work at home, as that would be inappropriate.
Breitbart reports Representative Hank Johnson (D-GA) made it clear that Thomas was the reason for the probe. In his opening statement, the committee chair noted that "certain members" of the high court "keep trying to get away with more and more."
Johnson even called Justice Thomas out by name and asked why he hadn't recused himself from cases involving Trump, which ultimately implied wrongdoing on the part of a sitting Supreme Court Justice. Was Johnson just hoping to preserve the liberal status quo?
Copyright 2022, RepublicanJournal.org