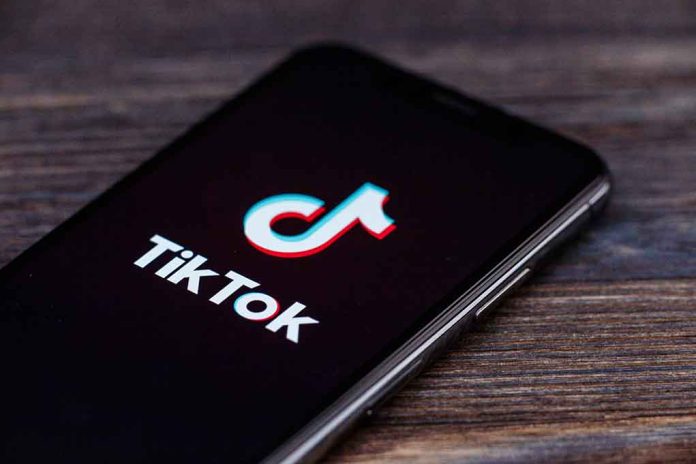 (RepublicanJournal.org) – Doxxing is the practice of publicly revealing sensitive data belonging to individuals or anonymous profiles on the Internet. It can have disastrous consequences for victims, and it can even be a crime in some circumstances. One well-known liberal journalist is currently at the center of a doxxing scandal.
Libs of TikTok is a Twitter account with almost a million followers that has gained its massive popularity by posting examples of dangerous liberal ideas that surface on TikTok and elsewhere. You can see an example in the tweet from the page below.
🚨🚨🚨This non-binary assistant professor at Old Dominion University is trying to normalize the term MAP (Minor Attracted Persons) pic.twitter.com/riD6TdIt8k

— Libs of TikTok (@libsoftiktok) November 12, 2021
Journalist Taylor Lorenz, who writes about online culture and trends for the Washington Post, stands accused of doxxing the owner of the page. On Tuesday, April 19, Washington Post published a scathing article about Libs of Tiktok from Lorenz, in which she accused the page of inciting anger against the LGBTQ+ community and outed the account owner's name. According to a tweet from the Libs of TikTok account, Lorenz tracked down the relatives of the page owner and showed up at their homes while working on the article.
She literally showed up at my family members' homes. The lack of self awareness is incredible https://t.co/GTY2ndGDJI

— Libs of TikTok (@libsoftiktok) April 19, 2022
Lorenz herself has had to deal with alleged online harassment, issuing an emotional rebuke of her online critics during an appearance on MSNBC earlier this year.
Do you think this type of behavior by journalists is acceptable?
Copyright 2022, RepublicanJournal.org