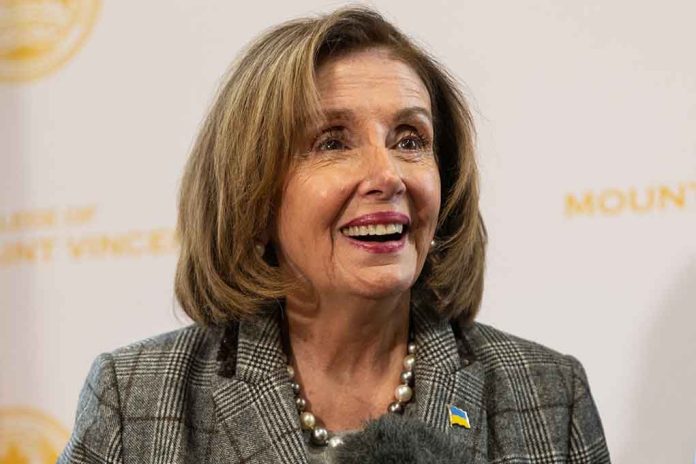 (RepublicanJournal.org) – House Speaker Nancy Pelosi (D-CA) is among the most controversial lawmakers in Washington, D.C. Republicans frequently target her for radical policy views as well as her involvement in the stock market. Of course, mainstream media outlets are much less inclined to criticize the divisive California Democrat, as PBS just proved with a new documentary.
"Pelosi's Power" hit the airwaves in March. The 78-minute film from director Michael Kirk is effusive in its praise of Speaker Pelosi. It makes particular mention of her efforts to stand in opposition to "white capitalist patriarchy" in the United States over the course of her decades-long career in the House of Representatives.
PBS' 'Pelosi Power' documentary offers high praise of the Speaker, scant on criticismhttps://t.co/dUQIsANY52

— Fox News (@FoxNews) April 18, 2022
The film speaks positively about Pelosi's role in working against Donald Trump, attacking the former President and accusing him of partaking in the subversion of American democracy. The film also makes efforts to imply that many of Pelosi's critics only oppose her because they are against women.
The documentary did see fit to air some limited negative points about Pelosi. Some critics noted that she often leads in a highly partisan way and encourages other Democrats to refuse to cooperate with their conservative counterparts.
Do you think "Pelosi's Power" sounds like it portrayed our House Speaker accurately?
Copyright 2022, RepublicanJournal.org