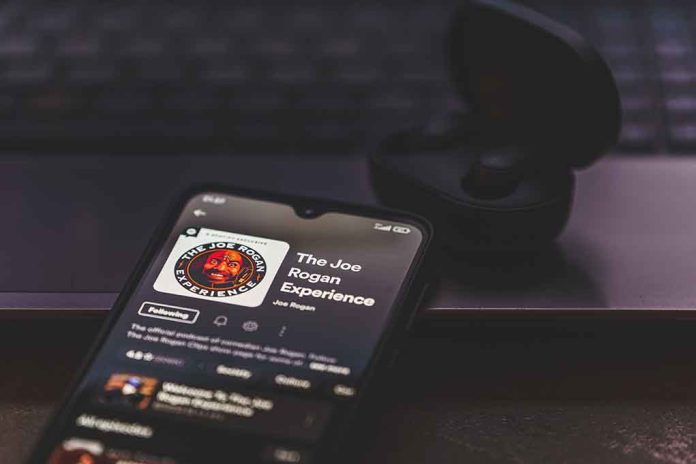 Famous Podcaster Targets California – The Left Is After Him!
(RepublicanJournal.org) – Comedian and podcaster Joe Rogan has increasingly become a target of derision from figures on the Left. Though he self-identifies as a liberal, Rogan has spoken out against many left-wing talking points such as trans participation in female sports and vaccine mandates. He also left California for Texas because of the former state's ultra-liberal governance, and now Leftists are trying to take him down over remarks he made about the state he used to call home.
Leftists Try To Cancel Joe Rogan Over Joke Highlighting Woke Policies In California https://t.co/HaRNjuzfzJ pic.twitter.com/2oH7S8allm

— Daily Wire (@realDailyWire) July 20, 2022
During an appearance on Rogan's podcast, fellow comedian Tom Segura referenced a federal court ruling regarding the legal protection of homeless individuals' property. The judge in the case held that a Los Angeles city ordinance permitting the removal of bulky items belonging to homeless people from public areas without prior permission or warning was illegal.
Rogan was incredulous when he discovered this fact. He mused that one might get arrested for moving a homeless individual's property, but not shooting someone, as punishments for violent crimes are so rare in LA. The comic then jokingly suggested simply shooting a homeless person to get around the issue.
Liberals were predictably outraged by the quip. Commentators like The Young Turks, who posted the above video, said Rogan should face consequences for what he said. Rogan has previously slammed California for its failure to punish criminals or address its issue with homelessness.
What do you think? Does Joe Rogan deserve to be canceled?
Copyright 2022, RepublicanJournal.org