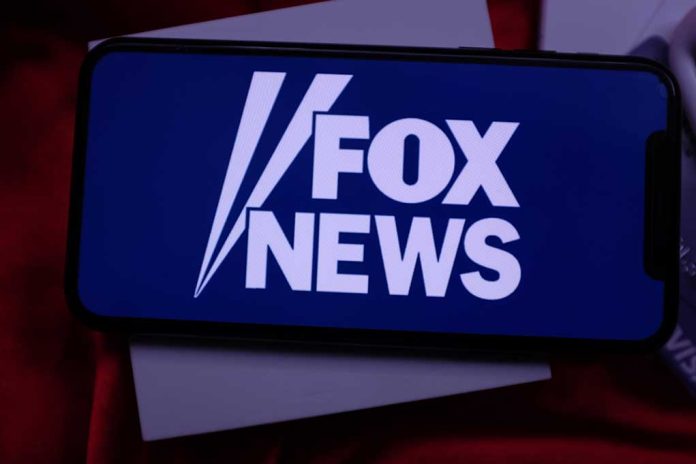 Fox News CANCELLATION Bombshell – This Is Intentional
(RepublicanJournal.org) – Check My Ads is a self-proclaimed watchdog organization intent on stopping disinformation at the source by helping advertisers understand who they are supporting with their ads and who they are not. The group already took advertising dollars away from Steve Bannon, Dan Bongino, and Glenn Beck; it turns out Fox News could be next. The non-profit launched a campaign on June 9 aimed at pressuring online ad companies to stop giving their advertising dollars to Fox.
The Campaign and Ad Exchanges
Check My Ads claims the news outlet is trying to overthrow the US government for the part it alleges the channel played in the events of January 6, 2021, at the Capitol in Washington, D.C. The group explained a bit about how advertisements work. They said advertisers don't place promotions themselves, instead using ad exchanges to do the work for them.
These exchanges choose where the ads will go to generate the most revenue. Nonetheless, they have to be picky about where they place the advertisements so as not to distribute them where they could reflect poorly upon the companies.
The ad watchdog company alleges Fox News "incited the January 6 insurrection," which was violent. So, because they believe the outlet is supporting violence, they've made it their mission to inform ad exchange businesses not to place ads with Fox. The company's goal with the recent campaign is to "defund the insurrectionists" wherever they may be. The recent move may have been inspired by the upcoming January 6 committee hearings, which will soon be broadcasted on prime time.
Co-founder and former marketer, Claire Atkin, stated advertisers are against funding violence, so she doesn't know why ad exchanges are still working with Fox.
Fox Fights Back
Fox News isn't concerned in the least with the watchdog conglomerate's campaign. The organization stated the move is just another effort to silence the network, and it won't work. In fact, the news outlet is a powerhouse that said it is proud to offer "dissenting viewpoints" to the public on important issues.
Check My Ads will reportedly have a hard time convincing advertising middlemen to abandon Fox. First, they have to validate the network is breaking ad exchange rules, which would prove difficult. Experts say even if the watchdog is successful, the money Fox collects from ads represents less than 5% of its income. That leaves 95% untouched, meaning the news outlet would continue to thrive.
Do you think Check My Ads unfairly targets free speech of those on the Right, or are they truly targeting violence as they claim?
Copyright 2022, RepublicanJournal.org