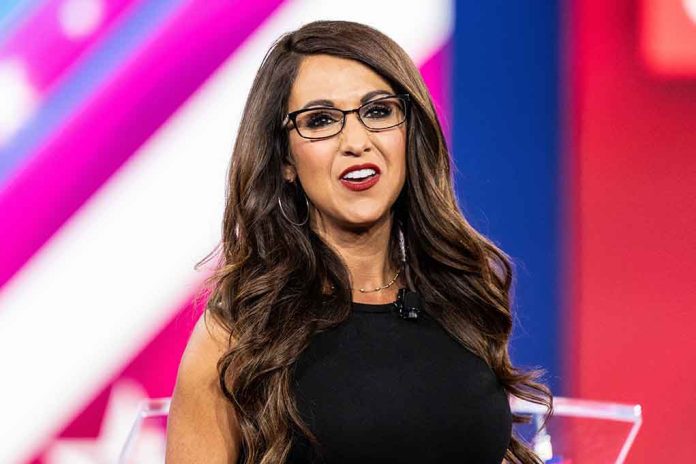 (RepublicanJournal.org) – Rep. Lauren Boebert (R-CO) has never been afraid to court controversy during her time in the House of Representatives. A proud follower of former President Donald Trump, she has alienated liberals and some moderate conservatives with her stances on issues like border security, trans rights, and the potential impeachment of President Joe Biden and Vice President Kamala Harris. The conservative Colorado representative has just emerged successful from an extremely tight re-election race against Democrat challenger Adam Frisch.
Colorado voters went to the polls on November 8, but the election between Frisch and Boebert was so close that it took weeks to identify a definite winner. Colorado law dictates that a recount automatically takes place when the margin separating two candidates is 0.5% or smaller. The results changed by four votes following the recount, leaving Boebert ahead by just 546.
The divisive lawmaker was expected to triumph more comfortably than she ultimately did, having cruised through her primary battle. The closeness of the race is yet another indication that alignment with former President Donald Trump may have been more of a hindrance than a help in the recent elections.
Boebert posted the below video on Twitter after news of her re-election success officially broke.
All of the counties completed their recounts, and confirmed we've won this race.

Republicans have been entrusted with the majority and we must now prove we can take the temperature down in DC by leading not only with strength but grace. pic.twitter.com/EH80Egq9UH

— Lauren Boebert (@laurenboebert) December 12, 2022
Do you think Lauren Boebert is the right person to represent her district in the House?
Copyright 2022, RepublicanJournal.org