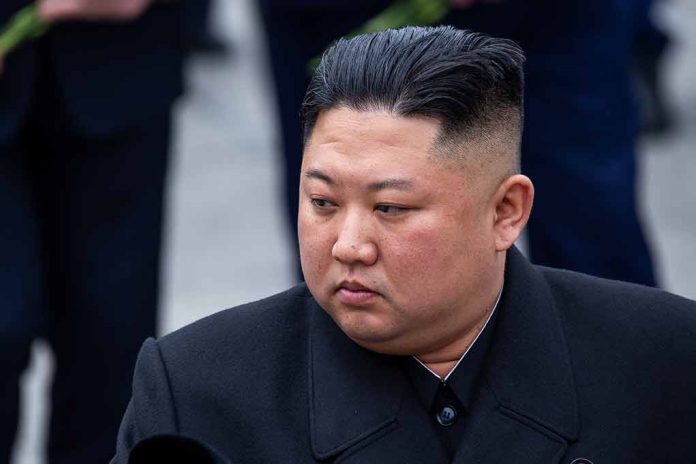 (RepublicanJournal.org) – Tensions between the United States and North Korea have grown concerningly high over recent months, with veiled threats and overt military drills from both sides worsening the relationship. North Korea recently observed the 73rd anniversary of the official beginning of the Korean War, and its people rallied in Pyongyang, the country's capital, with promises to punish America for perceived wrongdoings.
North Korea vows to 'punish the US' on 73rd anniversary of Korean war pic.twitter.com/xAiCcyzP8B

— Gorky Dhivakar (கார்க்கி) (@DhivakarGorky) June 26, 2023
WION News shared that Korean news outlets reported roughly 120,000 people gathered to demonstrate against the US. Attendees held anti-American propaganda signs bearing messages such as, "The imperialist US is the destroyer of peace." Others reportedly noted that the United States "is within our shooting range."
The split between North and South Korea initially occurred when the northern region fell under the communist influence of China and the Soviet Union, dividing the country and leaving the United States and its allies to defend the southern peninsula against it. The fighting ended with an armistice 70 years ago, but the two warring factions never signed a peace treaty, meaning the war never ended, technically.
North Korea's leader, Kim Jong-un, and other regime members reportedly view continued US efforts to safeguard the South as hostile. WION reported that the country's foreign ministry said American leaders were "making desperate efforts to ignite a nuclear war," referring to recent actions Biden had taken in the area, including sending military assets to bolster the region.
North Korea's responses have included testing missiles in record-breaking numbers in 2022, adding that the rival nation has warheads capable of hitting US soil, according to the BBC. Just as concerning, UN officials believe they have satellite evidence that the Asian dictatorship reactivated a nuclear reactor capable of enriching plutonium to weapons grade. The foreign regime has also continued trying to launch a spy satellite into space. North Korea made its first attempt in May, according to The Associated Press, but failed to reach orbit. Still, Pyongyang has indicated that it will retry the endeavor once it determines why the first attempt failed.
Copyright 2023, RepublicanJournal.org