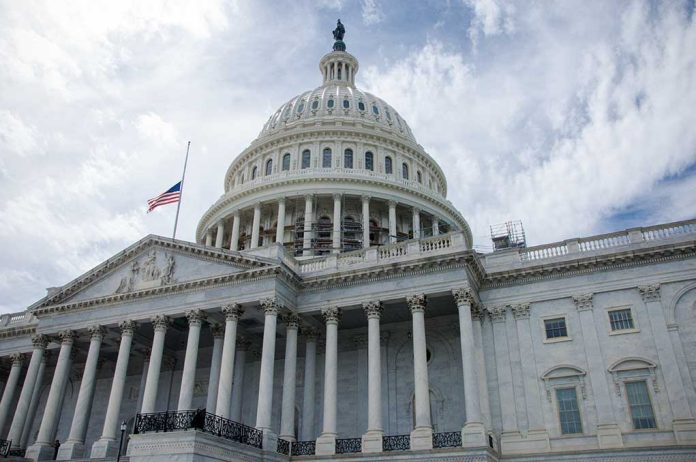 (RepublicanJournal.org) – On January 6, 2021, a crowd of rioters descended on the US Capitol Building in Washington, DC, vandalizing the structure and invading the offices of lawmakers. Since then, the complex has not been open for public visitation. However, Republican House Leader Kevin McCarthy (R-CA) reportedly intends to change that once the GOP retakes control of the chamber.
In a letter to officials, which you can read in full in the tweet below, McCarthy noted that the American people have been unable to exercise "their constitutional right to petition" the national legislature for well over two years. Following the decision of voters to put Republicans back in charge of the House of Representatives, McCarthy said, this was "no longer acceptable." He said effective government required "interaction with the people."
In six days the new Republican majority will fully reopen and restore the U.S. Capitol to the American people.https://t.co/jrqNrqXwMF pic.twitter.com/MQ3vZ5ZZf9

— Kevin McCarthy (@GOPLeader) December 28, 2022
Critics have highlighted a number of issues here, however. For example, the Capitol Police Department is reportedly understaffed at the moment, which presents challenges in terms of security. Additionally, a number of liberal commentators on Twitter replied to the California Republican's post with suggestions that reopening the Capitol complex would invite another violent demonstration like January 6.
Do you think the time is right to allow the public to visit the Capitol Building once again?
Copyright 2023, RepublicanJournal.org