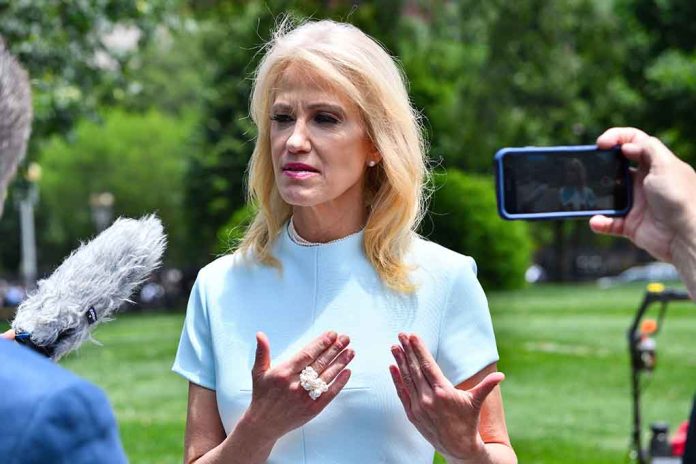 (RepublicanJournal.org) – On Tuesday, December 6, Georgia voters headed to the polls to cast their ballots for the runoff election pitting incumbent Senator Raphael Warnock (D) against Republican challenger Herschel Walker. At the night's end, media outlets declared Warnock the winner by a 2.8% margin. This win gave Democrats in the Senate an even stronger majority. In the aftermath, some people were clearly displeased with the GOP's lack of support for Walker.
On Wednesday, December 7, Kellyanne Conway, a one-time counselor to former President Donald Trump, appeared on "Hannity." She had a lot to say about the election and its lead-up. Specifically, she called out the other 49 Republican senators asking, "where were most of you?"
'Where Were Most of You?' Kellyanne Conway Puts Senate Republicans on Blast After Herschel Walker Defeathttps://t.co/9b9rwDmwyI

— Mediaite (@Mediaite) December 8, 2022
Conway continued, insisting the other GOP senators should've been out stumping and interacting with voters, telling them why they prefer to work with Walker over Warnock. Instead, they left Walker on his own without any backing when he needed it most.
Another issue that Conway brought up was the stigma surrounding early voting. She said if the Republican Party doesn't "adapt" to this method of casting ballots, they won't fare well in future elections.
Do you agree with Conway that the GOP should've stood behind Walker in those days leading up to the runoff election?
Copyright 2022, RepublicanJournal.org