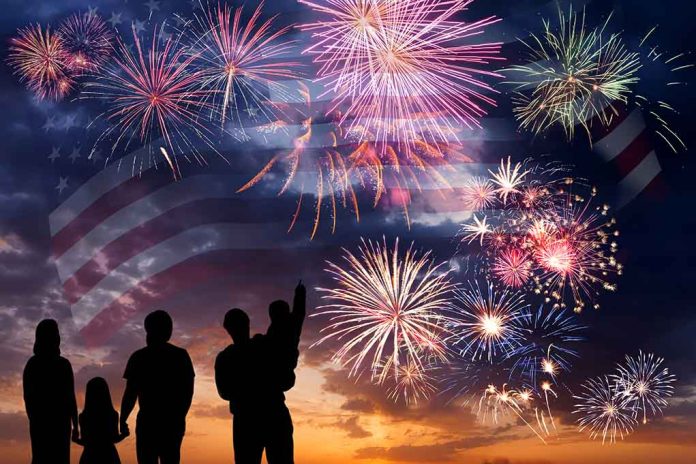 This Actress Tried to "CANCEL" Independence Day in America
(RepublicanJournal.org) – The US Supreme Court's decision to overturn Roe v. Wade at the end of June has caused an almost unprecedented uproar from American liberals. Protests have erupted across the country, Democratic politicians have suggested various drastic measures to circumvent the ruling, and high-profile left-wingers have made their position on the matter known unequivocally. Katy Perry was among the celebrities to stand up for her pro-choice beliefs over the July 4 weekend.
Perry posted the tweet below on Monday, July 4. "Baby, you're a firework" is a line from her popular song "Firework," which has become an unofficial July 4 anthem due to the holiday's association with pyrotechnics. Though it did not mention SCOTUS or abortion directly, analysts widely believed the message was one of support for the pro-choice movement.
"Baby you're a firework" is a 10 but women in the US have fewer rights than an actual sparkler smh

— KATY PERRY (@katyperry) July 4, 2022
Not every pro-choice commenter was thrilled about Perry's tweet, however. A number of respondents highlighted the fact the musician had endorsed Rick Caruso, who previously voiced pro-life views, in his bid to become the mayor of Los Angeles earlier in June.
Other female celebrities who used the July 4 weekend as an opportunity to express derision about the SCOTUS verdict via social media included musician Lizzo, actress Jessica Chastain, and reality TV star Kim Kardashian.
Copyright 2022, RepublicanJournal.org