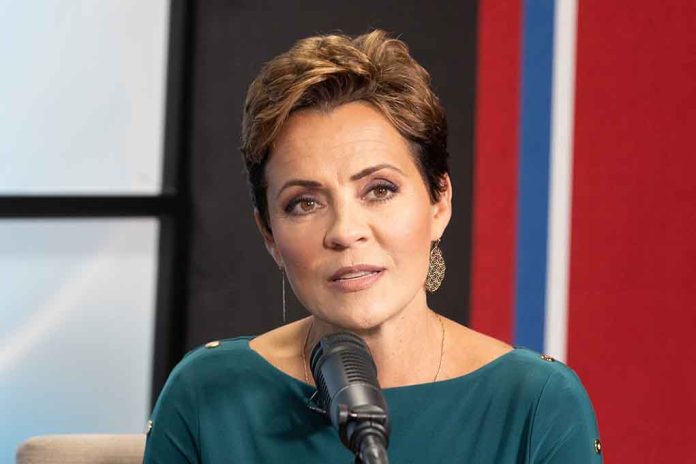 (RepublicanJournal.org) – Kari Lake, like many of former President Donald Trump's endorsees, lost her gubernatorial bid in Arizona against her Democratic opponent Katie Hobbs. Now, the Republican is pointing to fraud and has called for the election officials of Maricopa County to be arrested.
.@KariLake: "I identify as a proud election denying deplorable.

And my pronouns are I/Won."https://t.co/DXTi4W73rt pic.twitter.com/cD6AJ0VS8d

— Kari Lake (@KariLake) December 19, 2022
Lake recently made an appearance at Turning Point USA's America Fest, where she talked about Trump's loss back in 2020 as well as her recent defeat. The gubernatorial candidate repeated several talking points regarding the 2020 election and how it was allegedly stolen before claiming something similar took place on November 8 of this year.
Lake pointed to Maricopa County, the most populous county in the state, where she said the election officials needed to be imprisoned because they were crooks. The county has been the focal point of election fraud allegations as many polling centers experienced issues with their printers.
Officials declared that voters could use back-up methods to cast their ballots, but Lake and other Republicans insisted the printer malfunction disenfranchised the Right because Election Day votes typically favor conservatives. Lake further claimed there were 300,000 ballots that were counted without first going through the proper chain of command. According to The Hill, Maricopa County officials have countered these allegations, denying them and declaring they would prove Lake's claims were false if necessary.
Copyright 2022, RepublicanJournal.org