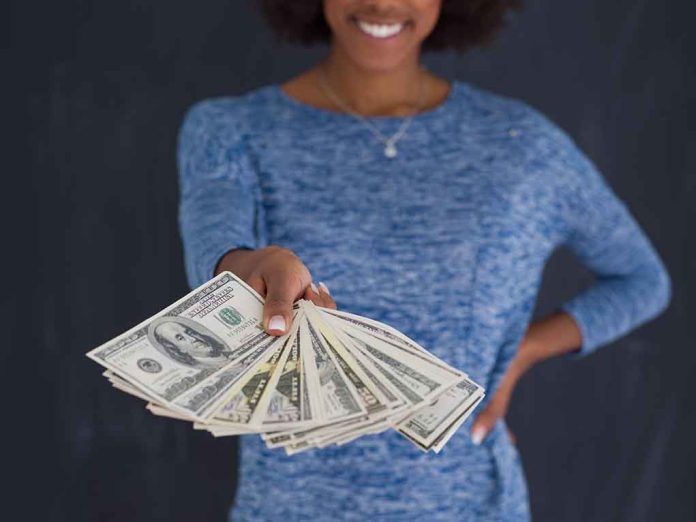 (RepublicanJournal.org) – One of the reasons for Vice President Kamala Harris' sliding popularity among American voters has been her lackluster performance on the border. President Joe Biden tapped her to address the crisis last year, but little has changed. She recently proposed a solution during a visit to Honduras, but it's not one many Americans are likely to appreciate.
On Thursday, January 27, Vice President Harris was present at the inauguration of newly-elected Honduran President Xiomara Castro. Following the ceremony, she sat down with Castro one-on-one to discuss, among other things, America's immigration problems. Honduras is one of the leading countries whose citizens arrive at our southern border without documentation.
Harris discusses pandemic, migration during visit with new Honduran president https://t.co/YMmyoA5T6T pic.twitter.com/uPkTkUMzxb

— The Hill (@thehill) January 27, 2022
Harris committed to sending various forms of financial aid to boost the Honduran economy and tackle issues like the pandemic. For instance, she promised the US would provide Honduras with 500,000 pediatric syringes, $1.35 million in education and healthcare funding, and $500,000 for government communication programs and vaccinations.
While the vice president didn't say so directly, these payments are likely an effort to pay Honduran citizens to remain at home rather than coming to the US in search of a more comfortable life. But, of course, there's no guarantee this strategy will work.
Copyright 2022, RepublicanJournal.org