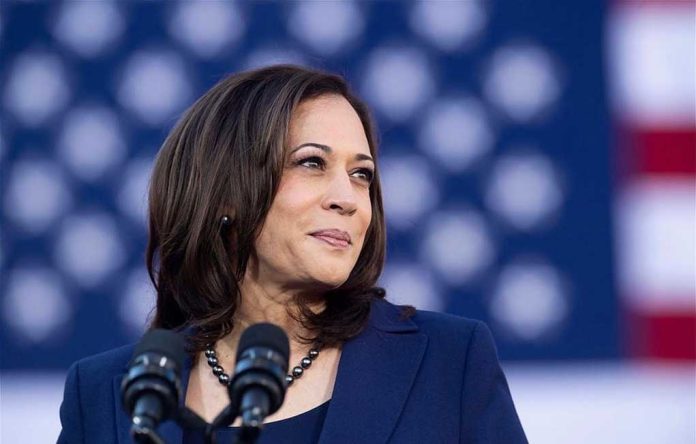 (RepublicanJournal.org) – President Joe Biden's private lawyers first found classified documents in his home and office months ago, but it took until early January for news to break of the scandal. Despite weeks passing, Vice President Kamala Harris has remained unusually quiet about the issue, even though most top politicians have appeared to comment about the debacle in some form. This silence has some people wondering what her next move could be.
Harris Makes Public Appearances but Avoids Addressing Biden's Documents
Harris visited Monterey Park, California, following the breaking news about Biden storing classified documents in his Washington, DC, office and Delaware home garage on January 9. The vice president spoke at a memorial for victims of a mass shooting, appeared at a Tallahassee, Florida, nightclub on the 50th anniversary of Roe v. Wade, and delivered remarks at an MLK Day event in Washington, DC. Nonetheless, at each of these events, she refrained from commenting on the ongoing documents scandal.
This seeming indifference is a stark contrast to her reaction to the FBI raid on former President Donald Trump's Florida estate to seize classified documents. During an August briefing, Harris called Trump "irresponsible" for taking issue with the federal agency's actions.
Former Politicians Weigh In on VP's Silence
Former Representative David Nunes (R-CA) served on the House Intelligence Committee for four years, starting in 2015, and now runs Trump's social media site. The congressman recently told Breitbart he believes the lack of communication from Harris about her boss could mean she is hoping to replace him soon. He highlighted that former President Barack Obama and his team were key in getting her into office and that she is likely "loyal to them."
With a similar opinion, the Pentagon Chief of Staff during Trump's time in the White House, Kash Patel, who was also the Deputy Director of National Intelligence under Trump, called the VP's silence "intentional." He believes both Harris and Obama "want Biden out and are letting their own allies in the media simultaneously expose him and protect their selfish interests."
Biden and Harris Plan Joint Events in the Coming Weeks
Many people expect President Biden will announce a 2024 White House bid soon after he delivers his State of the Union address to Congress in early February. Leading up to this date, Harris is working behind the scenes to rally votes, according to USA Today. The outlet reported that the nation's second in command held a private meeting with black men, mainly students and civil rights leaders, about how the White House can help better their lives.
NAACP national vice president of campaigns Dominik Whitehead told USA Today that the goal of the meeting was for Harris and her team "to listen" and learn how to engage with that demographic. Looking forward, Harris will travel with Biden to Philadelphia on February 3, where the two will attend events, including a fundraiser, together.
Copyright 2023, RepublicanJournal.org