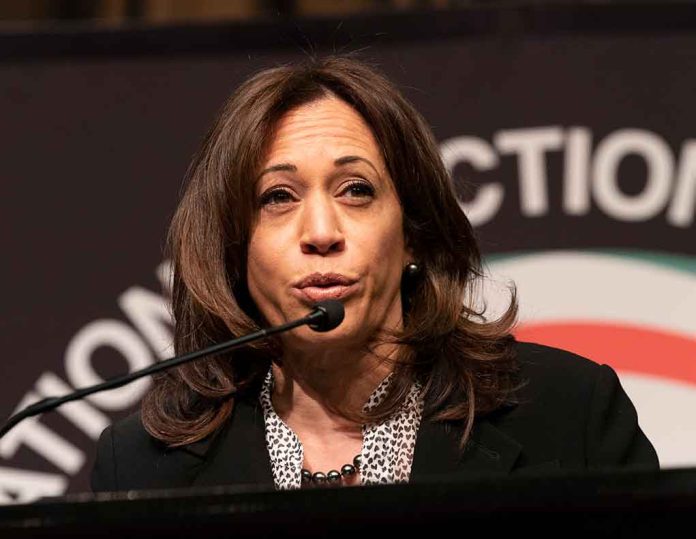 (RepublicanJournal.org) – President Joe Biden's remaining time in office could be at risk following CBS News' bombshell report about the multiple classified documents the president's lawyers found in his possession. Even if the situation continues to deteriorate for the commander-in-chief, some people, such as Representative Lauren Boebert (R-CO), worry that the GOP's overall dislike of Vice President Kamala Harris could be the "insurance policy" he needs to remain in office.
Vice President @KamalaHarris is President @JoeBiden's 'impeachment insurance,' @RepBoebert says https://t.co/EUOQn2ox18

— Washington Examiner (@dcexaminer) January 19, 2023
White House Press Secretary Karine Jean-Pierre has remained tight-lipped about the possible implications of the November 2 discovery, citing the matter as part of an active investigation and therefore off the table for official comment. That position hasn't kept other members of Capitol Hill from offering their takes. Boebert feels Harris could stand in the way of a productive impeachment process. Fox News Digital reports the representative referring to the vice president as "historically unpopular."
Harris' approval ratings have taken a nosedive since she became the second-in-command, with many Americans disappointed in how she's handled the southern border and other serious issues. Newsweek shared that although the vice president recovered some of her public standing, her approval rating only hovers at around 40%. The figure is substantially higher than her November 2021 numbers, which showed just 28.9% of Americans viewed her favorably.
The jump still might not be enough. The US has suffered some substantial blows over recent months, with inflation and economic hardship weighing heavily on residents' minds. Biden and Harris "both should be held fully accountable," according to Boebert, as reported by Fox News.
GOP members have become increasingly critical of Biden and his administration following the discovery of classified documents in his old office at the Penn Biden Center and other locations. Some have pointed to the hypocrisy in what they see as a double standard in the treatment between this case and that of Donald Trump, noting the raid at the former president's Mar-a-Lago estate. Others question why the news on Biden didn't break sooner, noting the effects the news might have had on the midterm elections.
Copyright 2023, RepublicanJournal.org