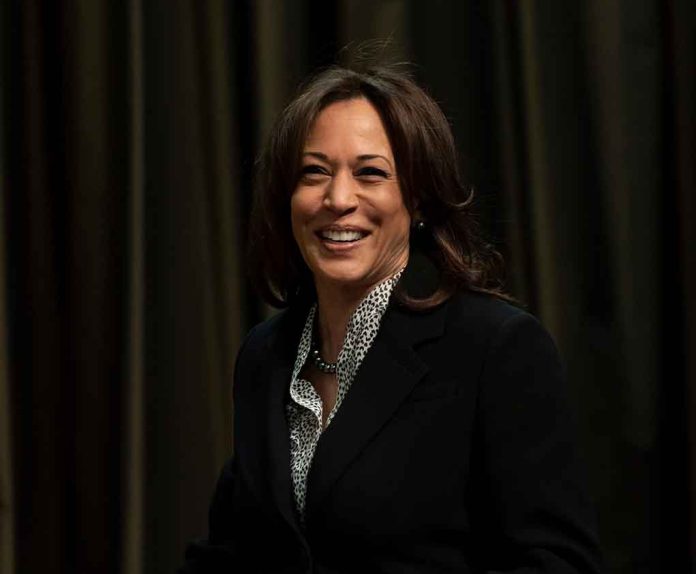 (RepublicanJournal.org) – Since the beginning of the pandemic, Democrats have consistently pushed for drastic containment measures. Whether it's been lockdowns and business closures, or mask and vaccine mandates, they haven't shied away from laying down restrictive rules. That said, Democratic leaders haven't been as adept at following the laws as they have been at making them.
The cameras don't lie, but Jen Psaki does. https://t.co/0RRKOjma38

— The Western Journal (@WestJournalism) April 12, 2022
Earlier this month, Jamal Simmons, who serves as Vice President Kamala Harris' director of communications, tested positive for COVID-19. Per official guidance from the CDC regarding quarantine periods and masking, individuals should wear a "well-fitting mask" for 10 days after coming into close contact with someone who is COVID-positive. However, the vice president has not been adhering to this guidance.
On Thursday, April 7, Harris presided over the vote following the confirmation process of the newest Supreme Court Justice, Ketanji Brown Jackson. The vice president did not wear a mask during the historic event. She was also at the White House the following day without a mask, the Western Journal reported.
The first Black woman to serve as @VP announces the confirmation of the first Black woman to serve on the Supreme Court. History. pic.twitter.com/bP9boVlVPe

— DJ Koessler (@DJKoessler) April 7, 2022
Not only did Harris flout the rules, White House Press Secretary Jen Psaki also lied about the situation. A White House transcript from April 7 shows that Psaki confirmed to reporters that the vice president would "follow CDC protocols" during any public event she attended.
Copyright 2022, RepublicanJournal.org