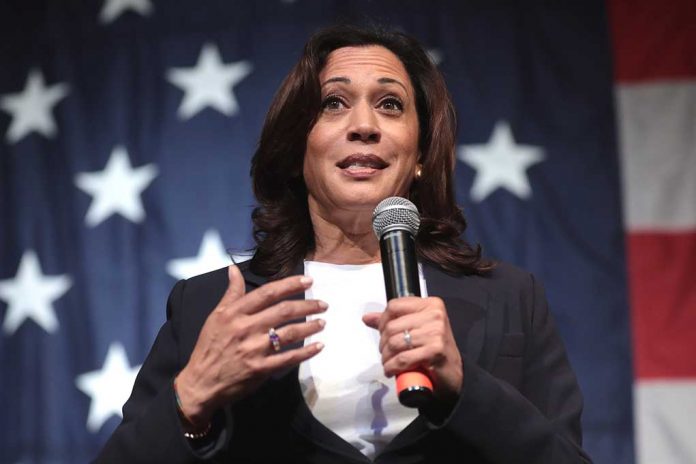 (RepublicanJournal.org) – Vice President Kamala Harris has been building a reputation for awkwardness in front of the press, particularly when dealing with thorny issues. Earlier this year, she joked about how she hadn't "been to Europe" in response to a reporter's question asking why she had yet to visit the southwest border to assess the crisis there. She added another embarrassing moment to her scorecard on Friday, August 20, while fielding a question about Afghanistan.
Before traveling to Singapore, the vice president met with a group of reporters. When one asked about Afghanistan, Harris told the journalist to "hold on" before laughing nervously. She quickly changed her demeanor and assured those present that Afghanistan was the Biden administration's current top priority.
U.S. is still a "global leader," Harris says on Asia trip, as allies fret over China https://t.co/UvDE0VNbpT

— The Washington Post (@washingtonpost) August 23, 2021
Harris' trip to Southeast Asia is ostensibly to address concerns about China's increasingly hostile behavior in the region. She stressed the US is still a "global leader" in international relations. Yet, some question how true this statement is, given the disastrous American handling of Afghanistan.
A recent Rasmussen Reports poll found that 47% of likely voters think Harris is "not at all qualified" to become US president. Performances like this one will do her no favors in her efforts to lower that number.
Copyright 2021, RepublicanJournal.org