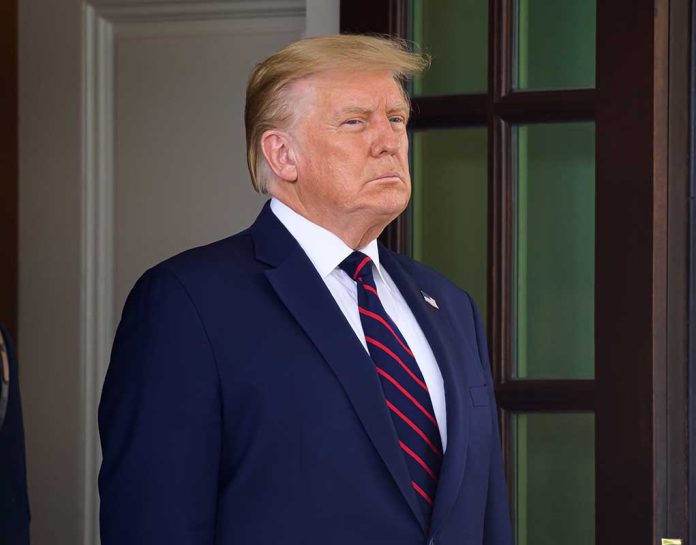 (RepublicanJournal.org) – A Manhattan jury deliberated for less than three hours before reaching its verdict against former President Donald Trump. The panel, which consisted of six men and three women, found the MAGA leader liable for sexual assault and defamation, although it rejected the allegations of rape.
The verdict on Tuesday, May 9, awarded former Elle columnist E. Jean Carroll nearly $5 million. NPR reported that the jury allotted roughly $2 million in compensatory damages for the battery allegation and $20,000 in punitive damages. Carroll will receive another $2.7 million in compensatory damages and $280,000 in punitive damages for defamation because the defendant called her accusations "a hoax and a lie," according to the BBC.
Former President Donald Trump found guilty for sexual abuse and defamation in E. Jean Carroll case. He has been ordered to pay $5 Million in damages to her 👀💰 pic.twitter.com/N3CZB0W9wW

— Daily Loud (@DailyLoud) May 9, 2023
Joe Tacopina, Trump's lead defense attorney, told NPR he found the outcome "perplexing." He alleged there was no way for the former president to have a fair trial in New York, noting the former commander-in-chief had only received 23% of the state's votes in the last presidential elections. Trump plans to file an appeal against the verdict.
Trump immediately took to TruthSocial to share his contempt. He began simply by sharing, "VERY UNFAIR TRIAL!" He returned about an hour later to deny even knowing who Carroll was, insisting, "THIS VERDICT IS A DISGRACE" and calling the decision a continued part of the "witch hunt" against him.
This trial might be over, but Trump still faces criminal charges for allegedly bribing porn actress Stormy Daniels and altering business records to hide the sexual encounter from the public ahead of the 2016 elections. He's also under investigation over allegations he tried to convince Georgia Secretary of State Brad Raffensperger to "find" enough votes to declare him the state's winner. Probes into the former president's role in the 2020 Capitol riot and the legality of classified documents found in his possession after he left office could also result in additional charges.
The Hill reported the civil verdict has split Republicans' opinions over whether the outcome might affect Trump's chances in the 2024 primaries.
Copyright 2023, RepublicanJournal.org