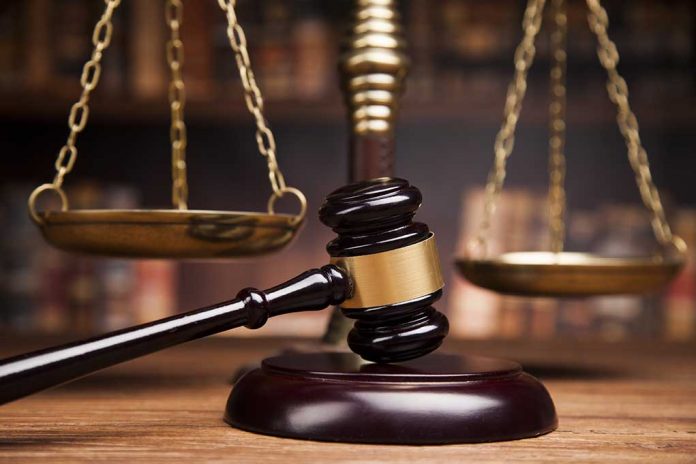 (RepublicanJournal.org) – President Joe Biden has prioritized climate change in a number of his executive actions thus far. Most notably, he halted progress on the Keystone XL pipeline the day he took office, recently causing the developer to stop all construction efforts on the pipeline. This move cost thousands of jobs and put a dent in our nation's energy security. As we saw in the wake of the Colonial Pipelines hack, when millions of Americans were left short of gas, energy security is no joke.
The Courts Push Back
The great thing about living in the United States in this scenario, however, is our system of checks and balances. The President can have his misguided ideas about how to run the country, but judges have the power to overturn anything that doesn't align with existing laws or the Constitution.
On Tuesday, June 15, a federal judge in Louisiana ruled against the Biden administration's halting of oil and gas leasing on public lands and waters. Louisiana and 12 other states sued Biden to overturn this new policy, and as a result of the ruling, they can temporarily undertake drilling lease auctions again. This news is particularly important in Louisiana, where oil and gas production is a huge employer.
Biden's Initial Ban
President Biden decided to pause this land leasing category in January, pending a review that should be complete in the coming weeks. The Interior Department has not yet indicated when auctions will be able to resume. The American Petroleum Institute has encouraged the administration to "move expeditiously" to end the moratorium in line with the court order.
The Court Ruling
Judge Terry Doughty of Louisiana's Western District, a Trump appointee, handed down the ruling. He remarked that "millions and possibly billions of dollars are at stake," showing that the states would suffer injury from the administration's pause on leasing.
Judge Doughty's order grants a preliminary injunction to the states, which means the ban on leasing will only be put aside pending the outcome of a full hearing on the matter. However, this ruling was only possible because the judge believed the states have a good chance of success when the matter comes before the court again.
President Joe Biden's attacks on the energy industry have made him a lot of enemies in state governments across the country. Leaders in states like Texas and New Mexico, where fossil fuels are crucial to economic survival, have been criticizing him fiercely since his first days in office.
We can only hope this ruling is the first of many others like it.
Copyright 2021, RepublicanJournal.org