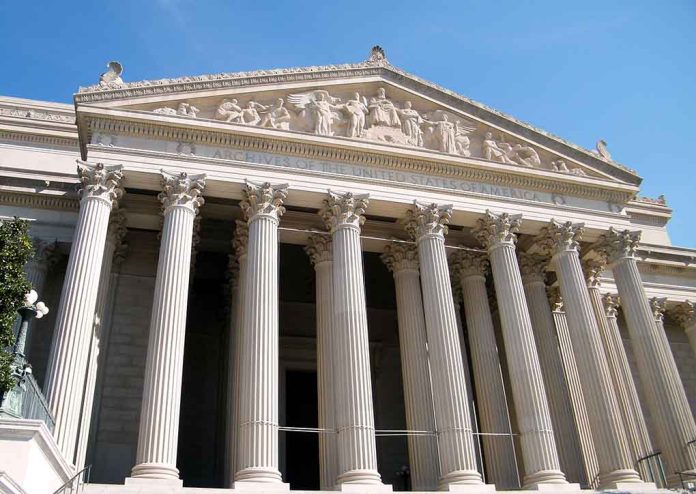 (RepublicanJournal.org) – Dr. Colleen Shogan attended Yale University and Boston College before heading to the US Senate as a legislative assistant. She worked her way into the Congressional Research Service before moving to the Library of Congress. In 2020, she landed a spot with the White House Historical Association, topping off her career of political science, leadership, and history. With this record, President Joe Biden nominated Shogan to be the archivist for the United States, but Senator Josh Hawley (R-MO) just went after her during a hearing for her Twitter history.
Hawley Attacks Shogan for History of Partisan Tweets
On Tuesday, February 28, Shogan appeared before the Senate Homeland Security Committee to face questions about her recent nomination. Senator Hawley used his time to question the doctor about her personal Twitter account, which she made invisible to the public eye after being nominated. Despite the move, the Missouri lawmaker was able to get a few of her tweets from the past few years.
First, Hawley asked Shogan to confirm a previous quote of hers stating that her personal social media account only had "posts about [her] mystery novels, events at the White House Historical Association, Pittsburgh sports teams, travels and [her] dog." When asked if this statement was true, the nominee responded, "yes."
Then, Hawley read multiple tweets from Shogan's personal account, including one where she seemed frustrated that mask mandates on children under the age of five were being repealed. The questioner then asked Shogan if such a comment was in one of the categories she named that her social media account was limited to. Rather than responding with a clear answer, she simply replied that the account was "in [her] personal capacity."
Hawley Accuses Shogan of Stonewalling
This back and forth continued about other tweets as well, but every time, Shogan responded similarly, citing that the Twitter account Hawley was drawing from was a personal one. The Missouri lawmaker continued to push back, emphasizing that the nominee was under oath to tell the truth. After more accusations from Hawley and the same repeated answer from Shogan, Hawley finally declared that he has "never seen a witness stonewall like this before."
Hawley said she also repeatedly lied to the committee and ensured all those listening knew she wrote an article in 2007 titled "Anti-Intellectualism in the Modern Presidency: A Republican Populism." The Missouri Senator clearly does not want Shogan to get the nomination, and after this hearing, many Americans may agree.
Copyright 2023, RepublicanJournal.org